Mirka Abranet 6'' Sanding Discs, 10-Pack
Abranet's innovative mesh sanding discs are perforated with thousands of holes for phenomenal dust collection.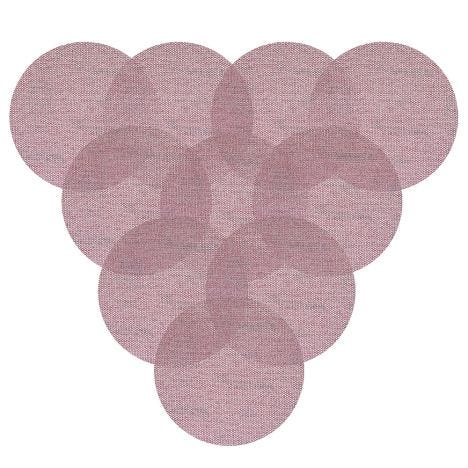 Abranet mesh sanding discs from Mirka combine excellent dust-collection, a uniform surface finish and a far longer lifespan than traditional abrasives. Thousands of tiny holes in the mesh material result in superior airflow that dramatically reduces dust when used with a shop vacuum. Unlike traditional discs, there is no need to match up hole patterns. Due to their better ventilation, Abranet discs also run far cooler, resulting in less clogging and a longer life. Abranet discs are used for wood, metal, composite materials and for sanding finishes. They perform beautifully for topcoat sanding, with virtually zero pilling or corning.
Features:
Hook-and-loop design for easy grit changes
Aluminum oxide grain is durable and long lasting
Rugged resin over resin bonding
Thousands of small holes for dust free sanding and compatibility with any hole pattern
Excels at sanding putty, primers, lacquers, composite materials and much more
We recommend using Mirka Abranet Pad Protectors with Mirka Abranet Sanding Discs to protect your sanding pad from premature wear. The 6'' Pad Protector is included with the Mirka Abranet 6'' Sanding Disc Assortment (#59145, sold separately)
(10) Mirka Abranet 6'' Sanding Discs
More Information
Brand
Mirka
Weight
1.000000
Tech Spec

Coating: Closed
Color: Brown/white
Backing: Polyamide fabric
Made in Finland

Disc Size
6"
Grit
80, 100, 120, 150, 180, 220, 320, 400, 600