Z-Saw S-250 Double-Edge Ryoba Saw and Replacement Blade
The traditional all-purpose workhorse of Japanese carpenters—dual-edged blade for both crosscuts and rips.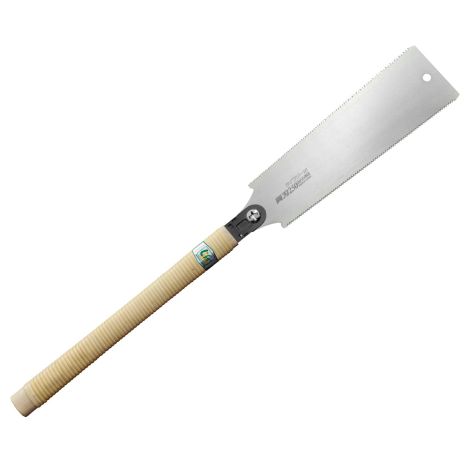 If you could take only one Japanese pull saw to a deserted island, it would have to be the Ryoba. With a rip blade on one edge and a crosscut blade on the other, you would have a shelter built in very short order. It cuts solid wood, plywood, veneered wood, engineered wood and more. Like most Japanese saws, it cuts on the pull stroke, putting the blade in tension for an exceptionally fine, straight cut. Since the kerf is narrow, very little energy is required.
Item 66008

(1) Z-Saw S-250 Double-Edge Ryoba Hand Saw

Item 67101

(1) Replacement Blade for Z-Saw S-250 Double-Edge Ryoba Saw
More Information
Tech Spec

Brand: ZetSaw
Blade Length: 250mm
Pitch: 1.40mm
Thickness: 0.50mm
Kerf: 0.70mm