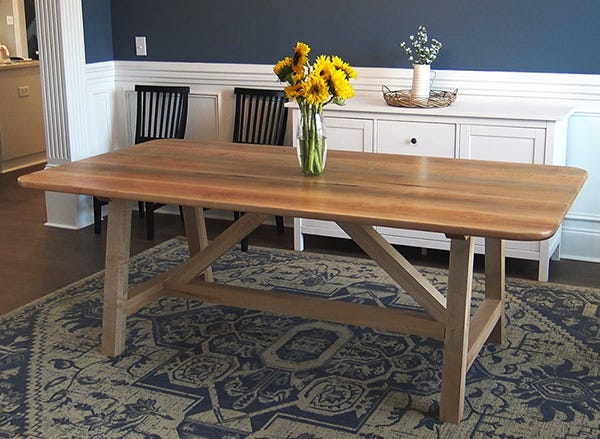 This farm house dining table project is an instant classic. The familiar features of a traditional farm house table are refined with modern details. In this case the table was constructed from soft maple, but you can choose any hardwood you prefer. The substantial frame parts are joined with Beadlock floating tenons. The new Beadlock Pro Jig makes it easy to form the mortises for the Beadlock tenons with only a drill driver.

Project design and plan by Huy Huynh from Alabama Woodworker.
When my family moved into our new home, we needed a dining table to fill out the larger space. Our house was built in 2020 with a large open concept floor plan and large windows. We wanted a table with a more modern look to closely match the decor. We also wanted the table to have a substantial amount of weight. We settled on a trestle table base design made of Soft Maple with 2-1/2" thick splayed legs, an upper and lower stretcher, two diagonal supports, and a table-top thickness of 1-1/4".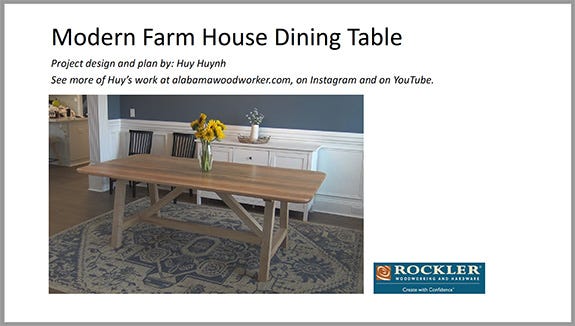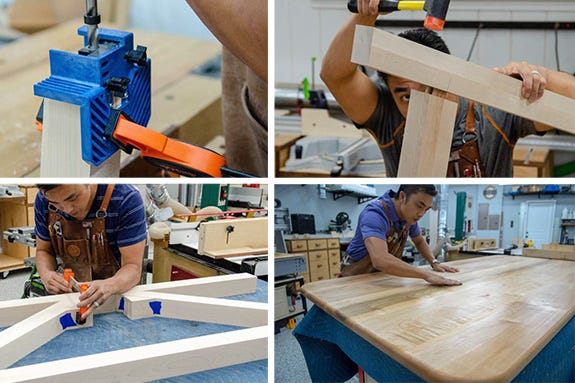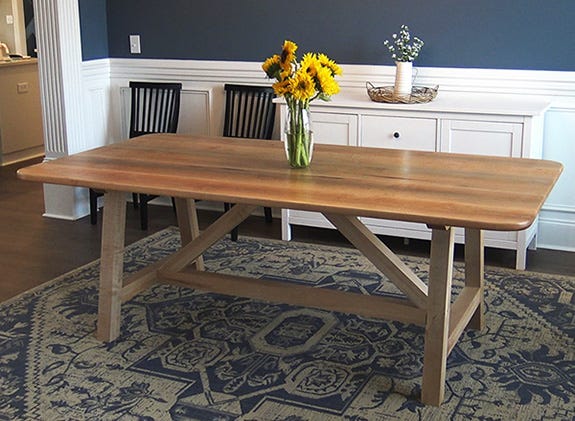 This project was designed and built by Huy Huynh from Alabama Woodworker. You can find more of Huy's work at:
www.alabamawoodworker.com.