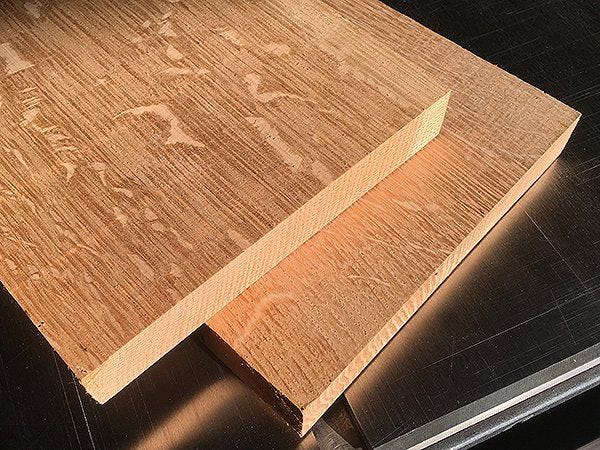 What is the best finish to protect white oak outdoor furniture?
I am planning to use quartersawn white oak on some outdoor furniture I am repairing. What is the best coating to use on this type of wood? - William E. Schulze
Chris Marshall: "Best" is a tricky determination to make. I think the answer to your question depends on what your goals are for the wood. If you want to color the oak and prevent it from eventually turning gray, a stain/deck preservative could be a fine choice. But, the wood will get wet because exterior stain doesn't form a barrier film on top. If you want to encase the oak in a finish that won't allow it to get wet (for a while at least) and so it looks more like interior furniture, an exterior spar/marine varnish would be an option. Eventually, however, even the best varnish that "moves" with the wood will deteriorate in the elements in some form or another (chalking, cracking, peeling). Option three — and I'm just putting this out there for the sake of general alternatives — is to use a quality exterior primer and paint. I know, I know, it's blasphemous to imagine painting quartersawn oak...but it still deserves mention that paint is a durable, economical choice for outdoor projects made of wood. Whatever you choose, though, the good news about white oak is that it resists rot and insects well, so regardless of the finish or your diligence in maintaining it, the wood will last a long time outside all on its own.