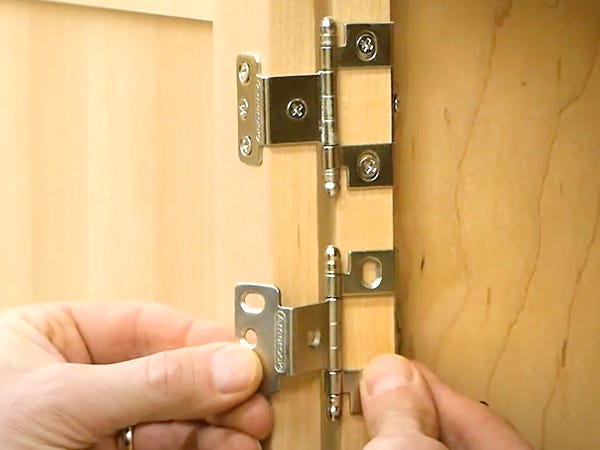 No-Mortise Butt Hinges feature interlocking hinge leaves that eliminate the need to cut hinge mortises.. These durable, free-swinging hinges open and close smoothly—ideal for kitchen cabinets, shutters, furniture, clock cases, small boxes and more! They are available in a variety of sizes and plated finishes to perfectly complement any project.
How to Install No-Mortise Hinges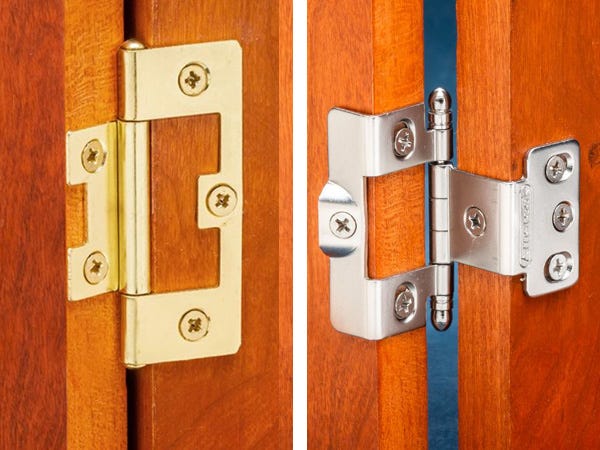 You can purchase flat no-mortise hinges (left) that look very similar to a traditional butt hinge and wrap-around no-mortise hinges (right) that provide additional mounting strength.