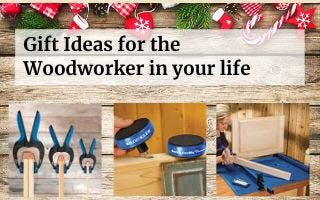 Let's face it, regardless of what holiday you celebrate this time of year (Christmas, Hanukkah, Kwanzaa, Festivas or other) finding the perfect gift for the woodworker in your life can be challenging, but it doesn't have to be. Here are 10 gift ideas perfect for makers of any skill level.
---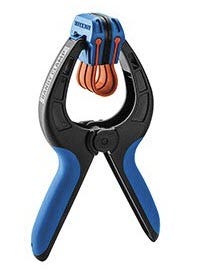 #1 - Bandy Clamps
Woodworkers, regardless of skill level will tell you that they can never have enough clamps. These Bandy Clamps are five star rated and come in three different sizes; small, medium and large.
Not only can they be used for a multitude of clamping situations, they work great for keeping power cables, extension cords and pneumatic lines out of the way. There are countless uses for them in the shop and around the house.
Buy Bandy Clamps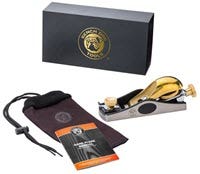 #2 - Bench Dog Block Plane
An acute bedding angle, finely adjustable mouth opening and top-quality fit and finish combine to create a block plane that makes quick work of adjusting miters, joinery and fitting doors and drawers.
Buy Bench Plane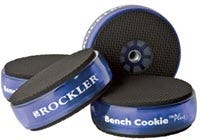 #3 - Bench Cookie Plus Work Grippers
Bench Cookies are the most exciting, versatile accessory to hit wood shops in years. These little puck-shaped risers elevate and hold your project rock-steady while sawing, sanding, or routing without the use of clamps.
Buy Bench Cookies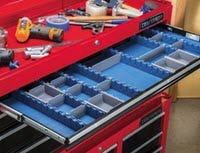 #4 - Lock-Align Workshop Drawer Organizer
Bring order to the chaos of drawers with the Rockler Drawer Organizer System. Use the interlocking trays, bins and dividers to build a tidy grid of compartments that is customized not only to the size of your drawer, but also to the tools and hardware that you need to sort.
Buy Lock-Align Drawer Organizer
#5 - Silicone Project Mat
The Rockler Silicone Project Mat is made from easy-to-clean silicone so wet glue rinses off and dried glue peels off. The interlocking design lets you chain together as many as you need to cover your bench. Use anywhere you want to protect your work surface or your project, whether in the garage, shop or even on the dining room table.
Buy Silicone Project Mat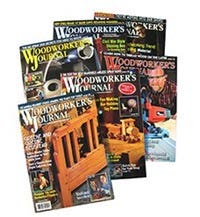 #6 - Woodworker's Journal Magazine Subscription
Give the gift that keeps on giving! Woodworkers Journal is published 6 times a year and features great projects, tips and techniques. Each project features shop elevations and exploded views with step-by-step directions. All subscriptions include an all-access pass to premium online content.
Buy Woodworker's Journal Subscription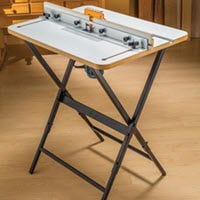 #7 - Complete Basic Router Table Kit - Limited Time Only
Never before have we offered such a complete, quality router table solution for such a low price. Includes stand, top, fence, plate – everything you need to route with precision and ease. This item is only available during the holiday season, get it before it's gone!
Buy Complete Router Table Setup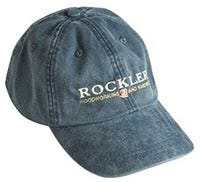 #8 - Rockler Baseball Cap
A nice, comfortable hat to wear in the shop or out and about. This adjustable lightweight cap features an embroidered Rockler logo, stylish blue color and fabric self-closure with ring buckle. Bill is pre-curved.
Buy Rockler Baseball Cap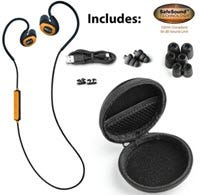 #9 - ISOTunes Pro Noise-Isolating Bluetooth Earbuds
Never miss calls while your in the shop again! ISOtunes Pro Noise-Isolating Bluetooth Earbuds let you tune in the sounds you want to hear, like music and phone conversations, and tune out the ones you don't, like power tools, lawn mowers and vacuums.
Buy ISOTunes Earbuds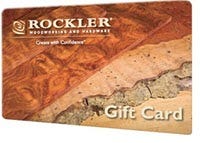 #10 - Gift Cards
For the woodworker who has everything, give them the gift of choice with a gift card! Gift Cards are easy to purchase and have no expiration date! They can also be purchased for electronic delivery. Gift cards may be redeemed in Rockler retail stores, Rockler.com or by phone.
Buy Rockler Gift Cards