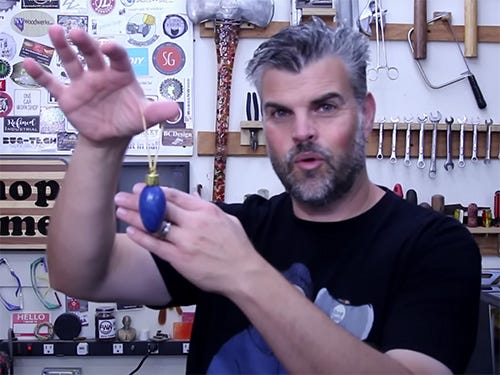 In this video, Peter Brown offers up a new take on a grade school-style art project with this ornament and handle made from cotton balls and crayons.
What can you make with a bag of cotton balls and some melted crayons? Peter Brown challenges himself to create a few different projects with this unique and colorful mixture.
You can find more great projects and techniques from Peter Brown at his website.
Featured Tools: