Onsrud Down-Cut Spiral Router Bits
Down-shear spiral action prevents chip-out and fuzzing at the edge of the cut—ideal for cutting clean dados, grooves and rabbets.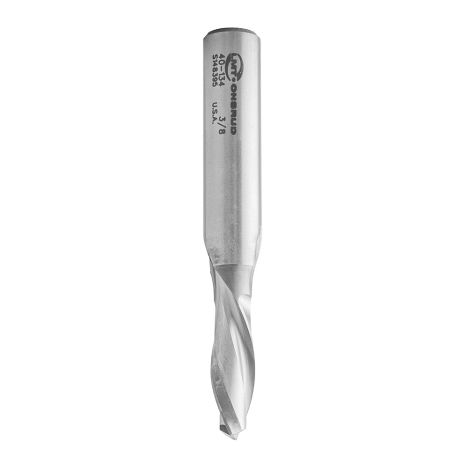 Down-spiral cutting action forces the chips down into the groove, eliminating the tendency for wood fibers to chip out the face. Double-flute design with HSS (high speed steel) construction for a smooth finish.
Recommended when chip flow should be directed down for a clean cut on top of the material.
(1) Onsrud Down-Cut Spiral Router Bit
More Information
Weight
0.150000
Tech Spec

Material: High speed steel
28741: 1/4" Shank, 1/4" Cutter Dia., 1" Cutter Length, 3" Overall length
24959: 1/2" Shank, 3/8" Cutter Dia., 1" Cutter Length, 3-1/2" Overall length