Breather Netting for Roarockit Vacuum Bags
Goes under the valve of your vacuum press bag, keeping a pathway open for the air to reach the valve.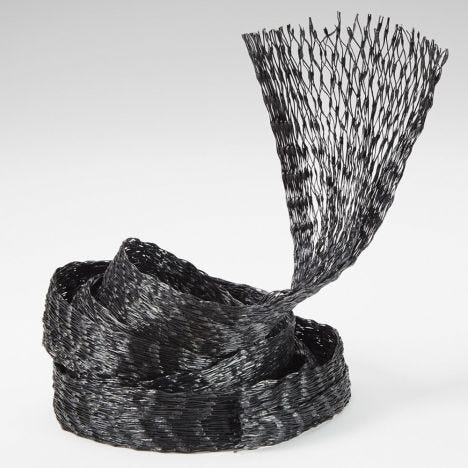 Additional Shipping and Handling Charge: $16
Ships directly from the manufacturer.
Must be shipped within the 48 Contiguous United States.
Cannot ship via USPS.
Estimated Vendor Lead Time: 7-14 business days.
25% restocking fee on all returned merchandise.
Please call customer service before returning product.
Breather Netting goes under the valve of your vacuum press bag, ensuring that the air passage stays open for full evacuation of the bag. By placing this under the valve and across your project, it creates a pathway for the air to reach the valve. The stretchy netting is super-sturdy, lasts a very long time, and can be used even if glue gets stuck to it. Cut with scissors into smaller pieces, stretch it out, use as a tube or as a strip. It is not necessary to completely cover the project being pressed, a simple diagonal strip will do.
Note: Color may vary from the photo—it's all the same stuff. For soft materials or delicate veneers, we recommend the Flat Breather Netting (#63915, sold separately), which is softer and won't leave dents in your project.
(1) 6' Length of Breather Netting for Roarockit Vacuum Bags
More Information
Manufacturer Part Number
BNET6
Weight
1.400000
Tech Spec

Brand: Roarockit
Length: 6'