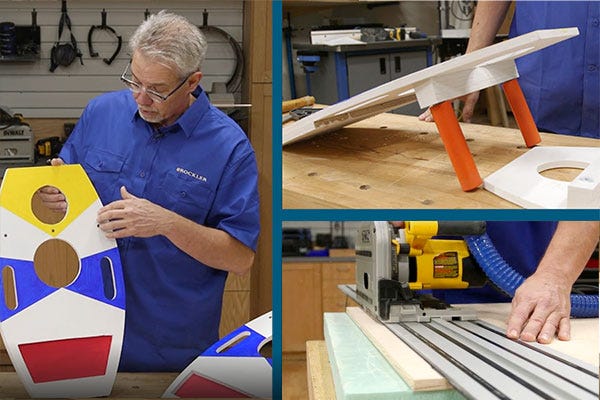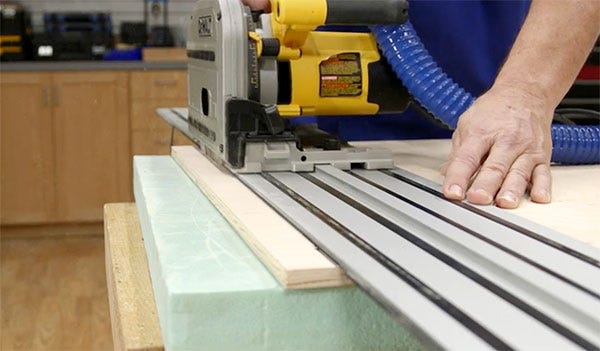 You don't need a table saw to cut the plywood to size. In fact, a track saw, such as this DeWALT DWS520 Track Saw and Guide Track makes it safe and easy cut the MDF and plywood. This track saw system features a zero clearance cutting system with dual edge tracks that delivers precise, straight, splinter-free cuts in both directions.A piece of rigid foam insulation acts as a backer board, preventing damage to the work table.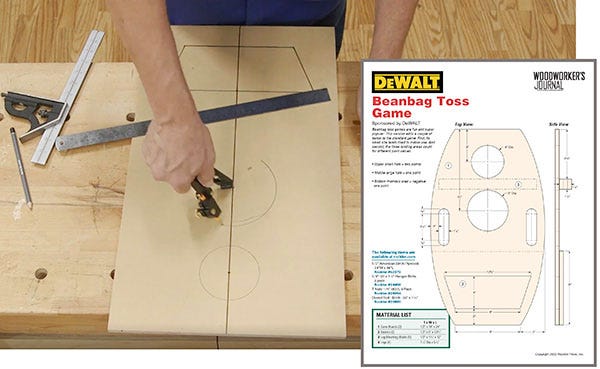 A template makes it easy to create two identical game boards. Download the Bag Toss Game Layout Illustration to draw the game board design on a piece of MDF.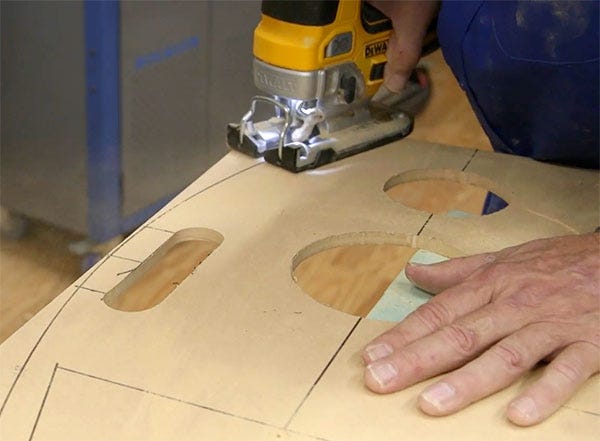 Cut out the MDF template with a jig saw. Cut just inside the layout lines and then sand up to the line.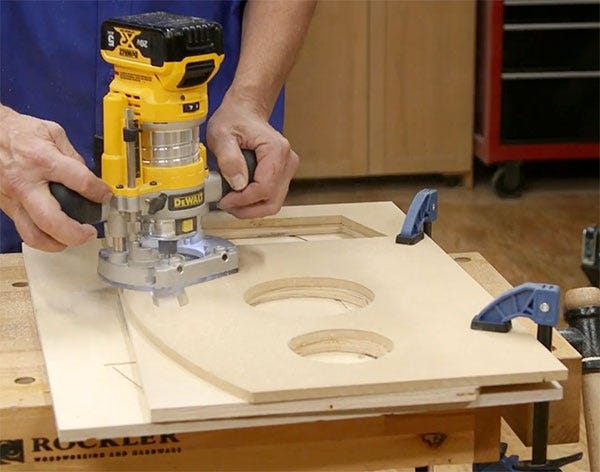 Cut the 1/2"-thick plywood pieces for the game boards to size. Then position the MDF template on top of the 1/2" plywood. Use a Router to cut around the MDF template .
You can purchase small beanbags for your game at many toy and game retailers. We selected these Assorted Color Bean Bags for our game.