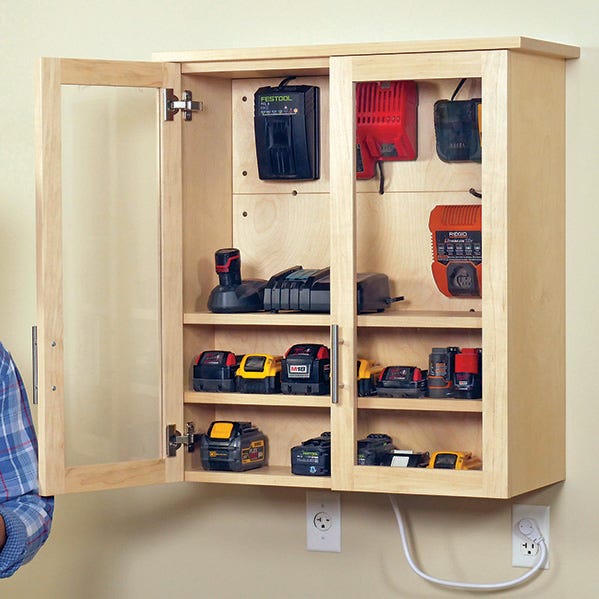 Build a workshop cabinet that will store six chargers and keep more than a dozen tool batteries. This cordless tool battery charger cabinet will hold at least six chargers and more than a dozen batteries. Clear acrylic panels in the doors also make it easy to see which charger lights are blinking, so you can keep tabs on their charging status at a glance. Here's a helpful shop project you can build in a long weekend to get your cordless charging challenges under control, once and for all.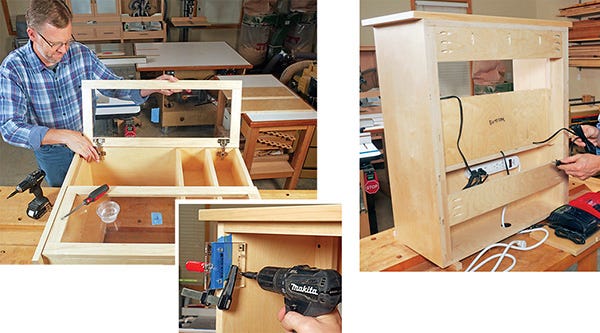 Installing the "cabinet side" hinge hardware is simple, using Rockler's JIG IT Hinge Plate Template (inset photo above) to locate the screw pilot holes. Drill them, drive in the attachment screws and snap the hinge components together to hang the doors. Adjust them for an even reveal and door swing. Mount a power strip inside the lower back cavity of the cabinet with screws. Feed the power strip's cord down through the grommet in the cabinet bottom (right photo above). Then install your battery chargers on the upper back panels.
VIDEO: Take a Closer Look at this Cabinet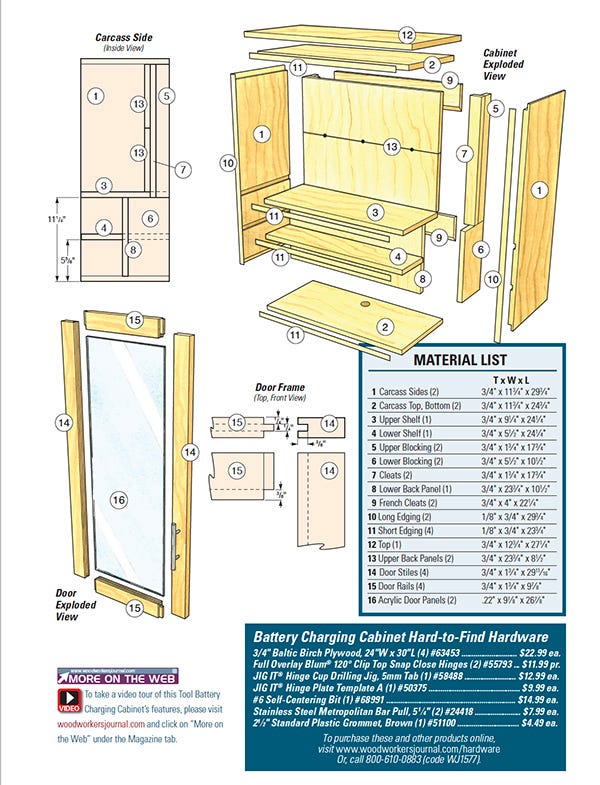 This plan is one of the many Premium Plans that are exclusively available to Woodworker's Journal subscribers. It's FREE to Rockler customers. See more Woodworker's Journal Premium Plans.