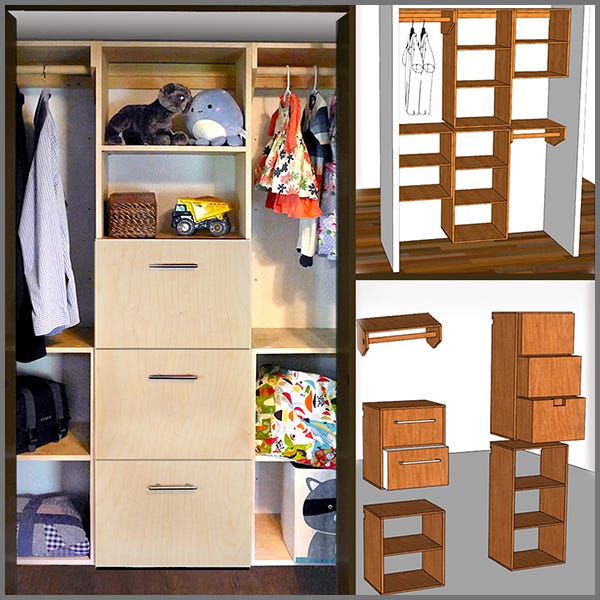 Make a custom closet storage system that perfectly fits your storage needs. This DIY closet cabinet system is designed to make it easy to mix and match different components to make the most use out of your closet space.
This system is mounted to the back wall of the closet on French cleats. The benefit of using French cleats is you can hang the components at any height you like and it's easy to rearrange the components.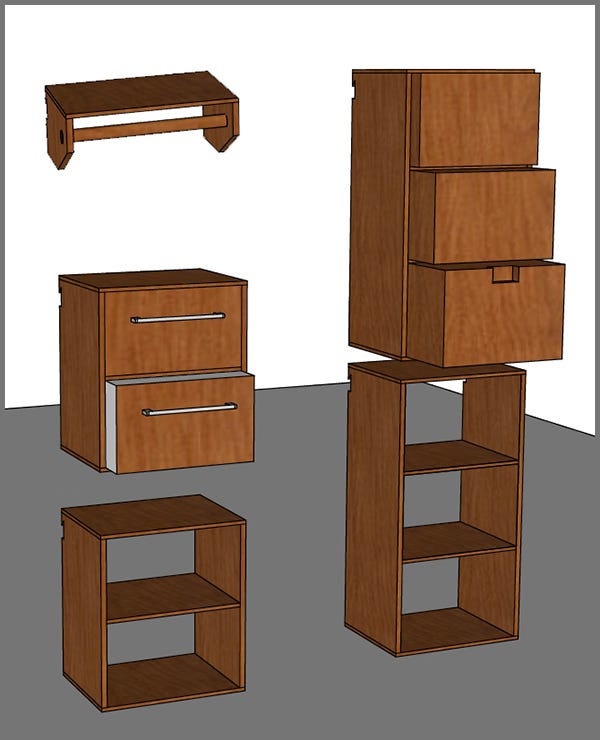 This plan includes instructions and drawings for two cabinet heights, a clothes hanger bar, and drawers. The cabinet components in this plan are 20"-wide, but you can modify the dimensions to suit your space.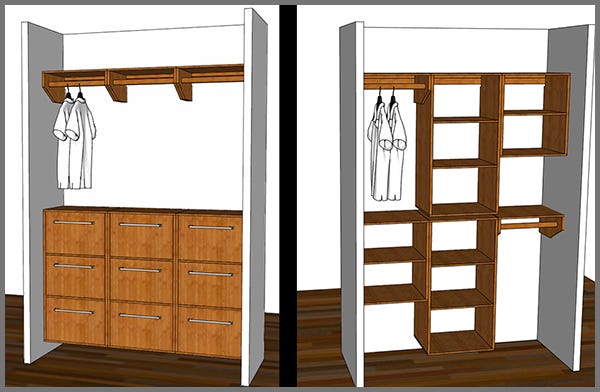 You can arrange the different components in the best configuration to suit your storage needs. For example, the closet on the left features three tall cabinets with drawers and three clothes hanger components. The closet on the right features two tall cabinets with shelves (middle of closet) and a short cabinet with shelves and a hanger component on either side. You can mix and match drawers, doors or adjustable shelves in both cabinet sizes. The Free Closet Cabinet System Plan Download includes instructions for making drawers.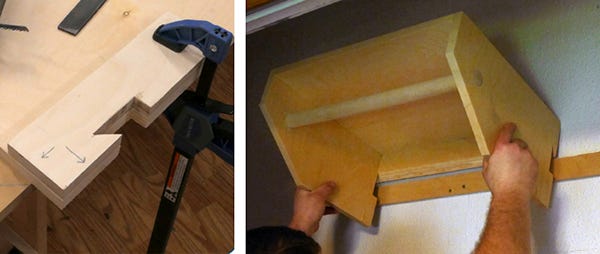 A French cleat is a wall hanging system that uses a wall rail with a beveled top edge and hanging components that feature the reverse bevel (photo left). Drive 2-1/2" screws through the cleat and into the wall studs to attach the French cleat. Then hook the French cleat notch on each component over the cleat (photo right). Gravity pulls the two opposing bevels together.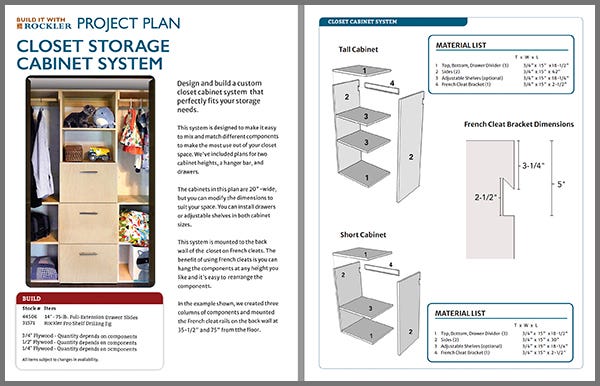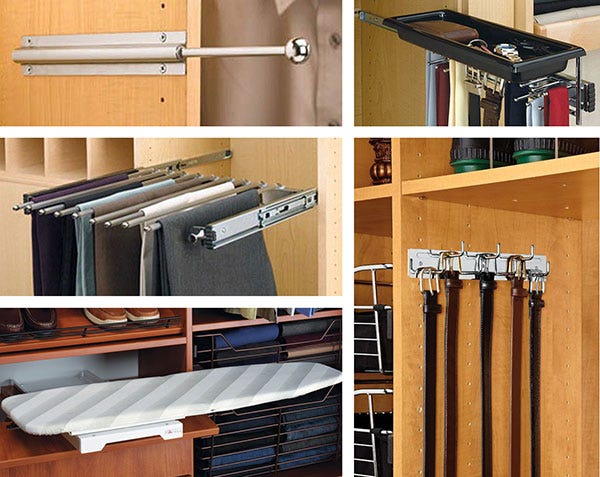 You can add even more custom features to your closet by installing specialty manufactured closet hardware, such as Retractable Valet Rods (top left), Retractable Accessory Trays (top right), Pants Racks (middle left), Belt or Coat Hangers (bottom right), and even Retractable Ironing Boards (top left).