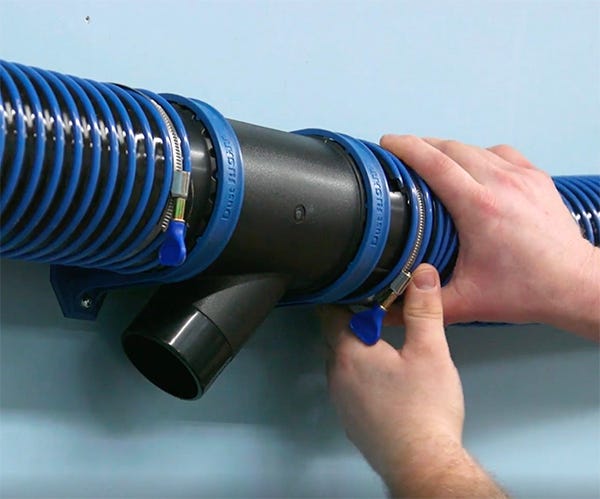 Mounting dust fittings to a wall can be a hassle, involving trips to the hardware store, a hodgepodge of parts, and shaky results that slide around when you need to attach or detach a hose. Ready-Mount dust collection fittings make it much easier: The sturdy teeth on the fitting interlock securely with the Ready-Mount Brackets (#65053, sold separately), offering a secure hold and allowing positioning at just about any angle.
This demo focuses on the fittings that connect and direct your hoses from the dust collector out to each tool. There are a lot of considerations that go into setting up a dust collection system in your shop. We offer a library of free articles and videos that cover everything you need to know to set up the best dust collection system for your shop.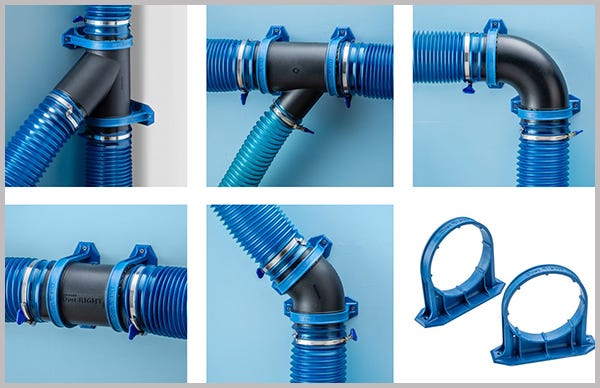 There are currently five Ready-Mount Fittings and one set of Ready-Mount Brackets available.