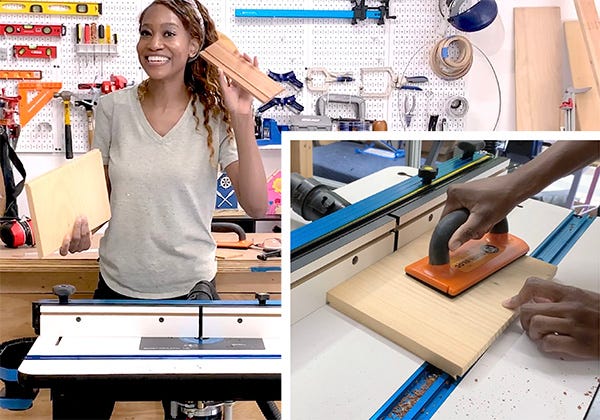 The Rockler Router Table ProMax Fence will help you achieve unmatched precision at your router table. Char Miller-King, aka The Wooden Maven, shows you how easy it is to set up and use this innovative new router table fence. The ProMax Fence fits all Rockler router tables, past and present, and it has all the other features customers have grown to love about Rockler fences: fast adjustments with Easy-to-Grip knobs, adjustable sub-fences, T-tracks for accessories, and dead straight, dead square machining.
VIDEO: How to Set Up and Use the Rockler Router Table ProMax Fence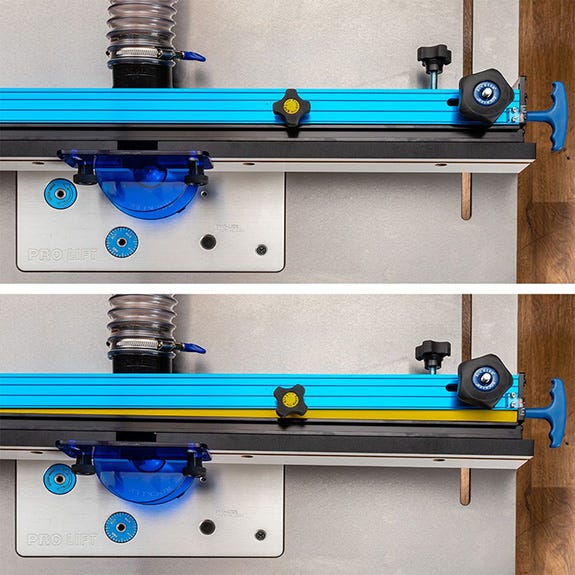 For operations like routing rabbets and dados, setting up your fence requires a high degree of precision. That's where the micro-adjustability of our ProMax Fence is a huge convenience. It replaces all that bumping and tapping of the fence with one simple knob that dials in the perfect setting for rabbets, dados, grooves and clean, snipe-free jointed cuts.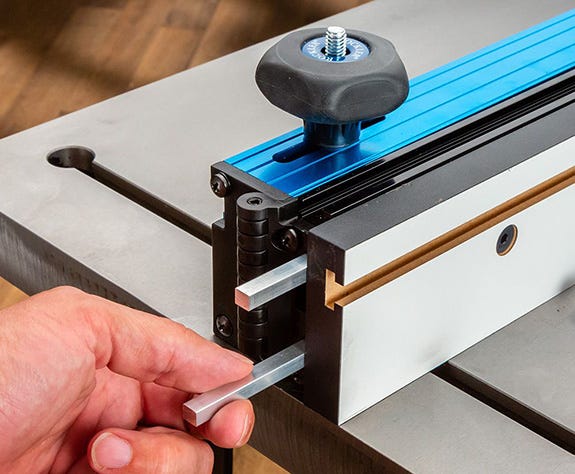 The Rockler Router Table ProMax Fence also features built-in jointer bars that can be rotated to bump out the left side of the fence by 1/32'', creating the same effect as a jointer, or useful if you need to shave an ultra-clean edge, without mill marks.
Find more projects and instruction from Char Miller-King at:
www.thewoodenmavens.com.