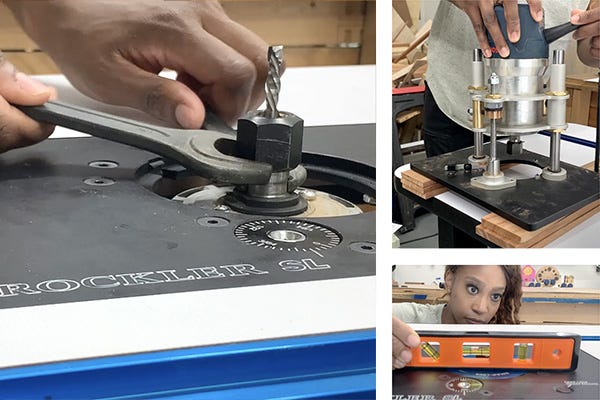 For woodworkers looking for an affordable mid-sized router lift with solid performance and features, the Rockler Snap-Lock (SL) Router Lift rises to the top. Char Miller-King, aka The Wooden Maven, shows you how easy it is to set up and use this innovative router lift. The ProMax Fence fits all Rockler router tables, past and present, and it has all the other features customers have grown to love about Rockler fences: fast adjustments with Easy-to-Grip knobs, adjustable sub-fences, T-tracks for accessories, and dead straight, dead square machining.
VIDEO: How to Set Up the Rockler SL Router Lift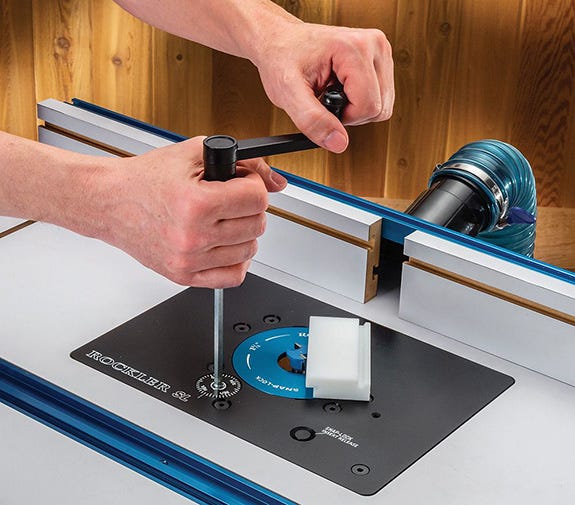 The Rockler SL Router Lift satisfies all of the basic requirements of a good router lift: a flat, low-friction plate and smooth lifting action for comfortable, aboveboard bit height adjustments. Add to that our much-loved Snap-Lock insert ring system, which lets you change rings with the push of a button. This means you can quickly raise the router to its highest point for easy, above-table bit changes, without having to search for tools or remove screws to get the insert ring out.
Find more projects and instruction from Char Miller-King at:
www.thewoodenmavens.com.