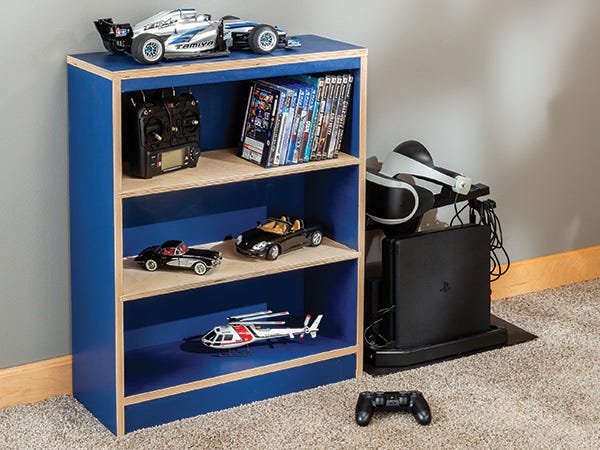 This fun to build, functional bookcase will organize books or anything you choose and can be painted to match your decor.
This plan is one of the many Premium Plans that are exclusively available to Woodworker's Journal subscribers. It's FREE to Rockler customers. See more Woodworker's Journal Premium Plans.
Download the Simple Bookcase Plan.