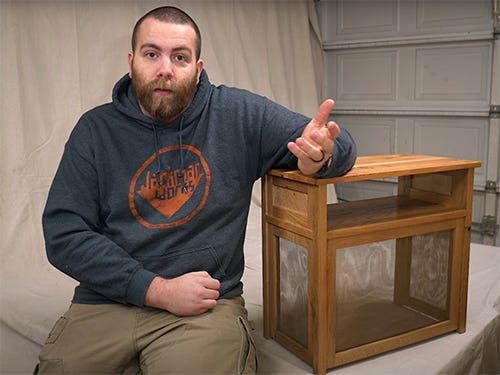 In this video, Paul Jackman makes a custom media table with a little help from his friends' supplies.
This media table is a nice traditional looking piece with straight, square lines but with a few key details that really give it some great visual interest. The legs protrude through the top of the table and the material carries through horizontally to tie everything together. The quarter sawn white oak came from Jimmy Diresta and the reclaimed beech barn wood came from Matt Thayer.
You can find more great projects and techniques from Paul Jackman at his website.
Featured Tools:
Paul Jackman: I really needed the best for this project to show off the cortisone white oak that I got from Jimmy DiResta and the reclaimed beech barn wood that I got from Matt Thayer in Rhode Island. Thanks for checking out this build.