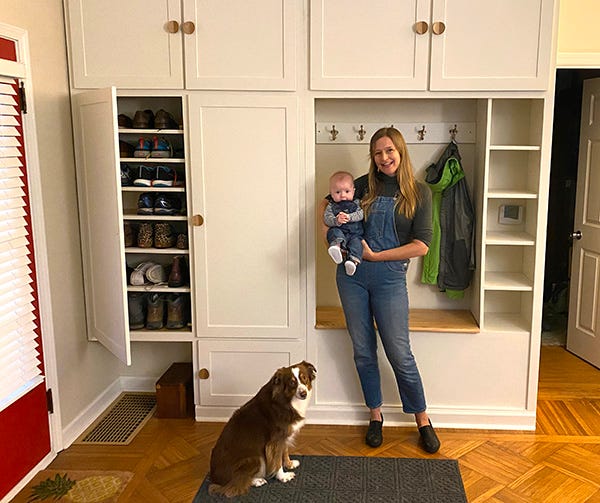 How to build an entryway storage cabinet for shoes, coats and other outdoor gear.

When this house was built almost 100 years ago, people didn't have as much stuff as we do today - definitely not as many pairs of shoes. Therefore many older houses don't have very big closets. This prompted me to build a storage cabinet in the entry area near our front door.
I decided to devote the whole wall to storage. I measured the dimensions of the wall and started planning. The design would have to be deep enough to accommodate shoes up to men's size 12, leave access to the existing floor vent and wall-mounted thermostat. You can see from the before picture that we also needed room for hanging jackets and places for other outdoor accessories. We also included a bench where you can put your shoes on.

Project designed and built by Kim McNeelan.