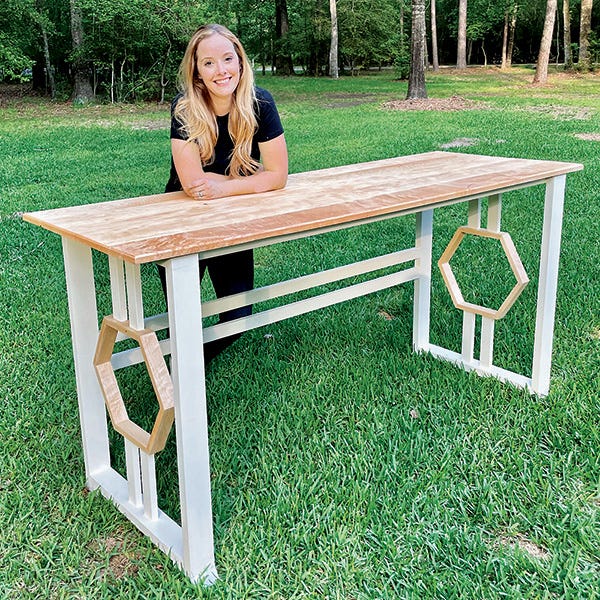 I designed this tall table with easy workflow in mind. At 30" wide and 78"' long, its top is spacious, wherever you decide to put it to work — in your home office, as an airy kitchen island or whatever you decide. This tall table with geometric accents could easily serve as a large standing desk or a minimalist kitchen island. I wanted to incorporate some interesting geometry into my design, and hexagonal shapes appeal to me, but I also wanted to keep the project easy to build. Rockler's Beadlock® loose tenon joinery was just the solution I needed. The Beadlock drilling jig makes it possible to assemble the mitered corners of the captured hexagons, as well as most of the other butt joints in this table build.

Project design and plan by Sarah Listi from Tool Girl's Garage.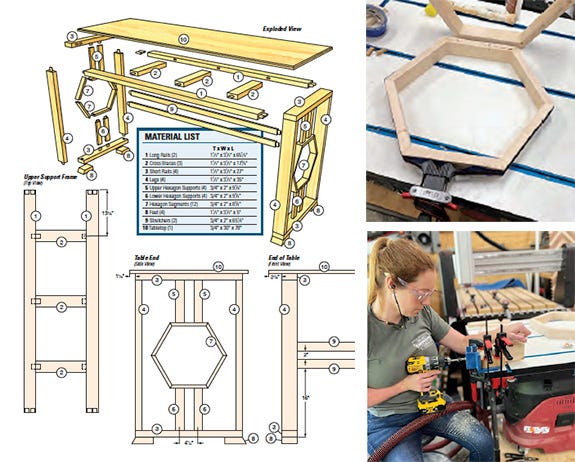 VIDEO: Learn to Use the Beadlock Pro Joinery System
This project was designed and built by Sarah Listi from Tool Girl's Garage. You can find more of Sarah's work at:
www.toolgirlsgarage.com.