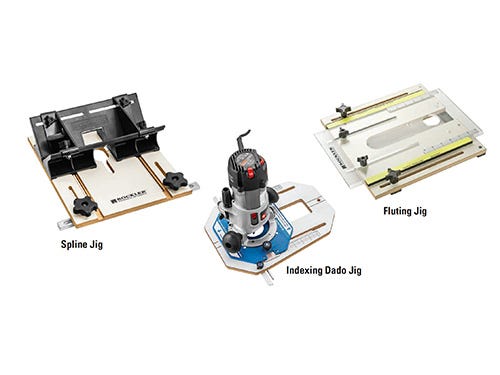 Get the most out of your router and improve precision and efficiency with an impressive array of specialized jigs and bits.
Jigs offer effective ways of controlling a router. Be they shop-made or purchased, they take a 20,000 rpm spinning dynamo and direct it to do even delicate work.
Doing the Jigs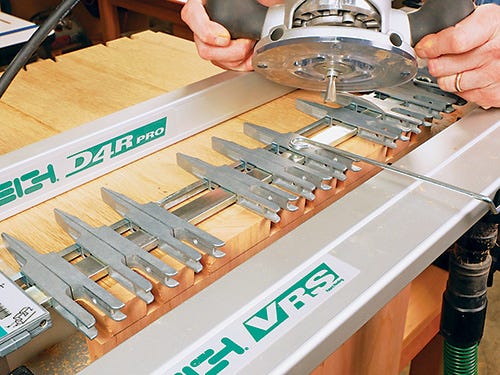 Many woodworkers aspire to make dovetail joints, which can be fussy to form with saws and chisels. But a jig and router provide a viable alternative to hand-tool finesse. A variety of dovetail jigs abound, each with its own advantages and limits. The Leigh jig is a premium option, offering functionality that few can match. It also cuts box joints, and so do more basic jigs.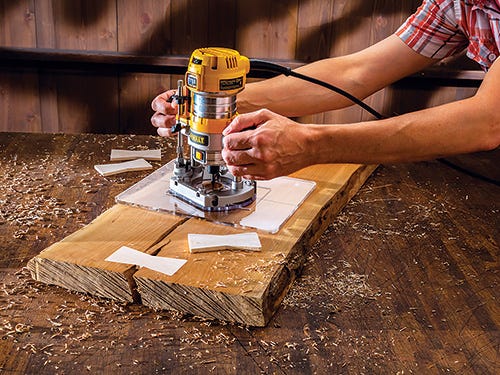 Bow tie accents have been popular since at least George Nakashima's time. Now there are templates to help you rout them with ease.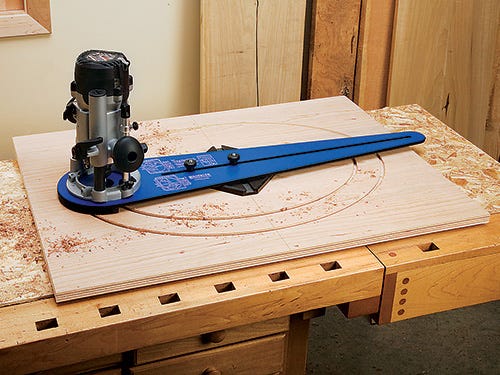 Ellipse/circle-cutting jigs produce a range of perfect ovals or circles by simply mounting the router to a pivoting arm and pushing the tool forward to cut them out.
Back to Bits
Router bit development has kept pace with improvements in routers over the years. While the goal of this article is not to go into depth about router bits, a few deserve some brief commentary here. For example, there are specialized bits for shaping tambour slats. I made a Mid-Century modern project with sliding tambour doors a few years ago, and those bits worked like a dream. There are bits to form key hole slots, lock miter joints together and form seamless solid-wood edging on plywood. There are bits ground with mesmerizing spiral cutting edges that reduce tearout on edge grain to almost nothing.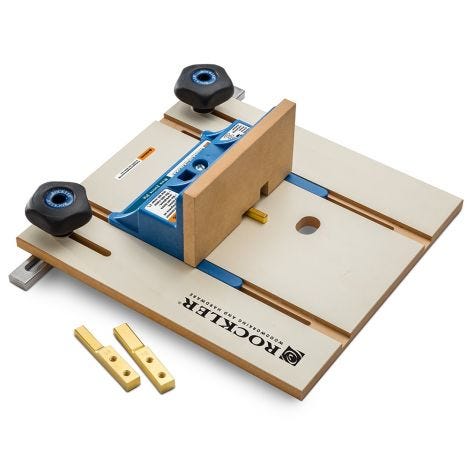 Take some time to become acquainted with the incredibly wide range of bits and jigs available to you. I bet you'll be impressed!