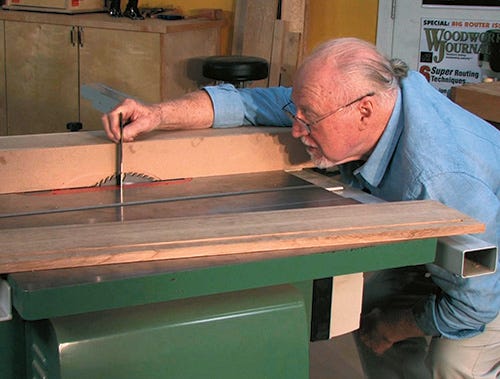 Keeping your saws in proper alignment is of paramount importance to performance and accuracy. Once set up and adjusted, quality woodworking machinery generally stays in alignment for a long period. But vibration and continued use will eventually cause even the best machinery to go out of adjustment.
This is an area where a book or DVD dedicated to a specific power tool can really help out. Many contain detailed information both on how to use the tool as well as how to keep it in tip top shape. While we can't cover the subject of adjustment and alignment in detail for every woodworking machine, we can offer a few suggestions for two of the most used tools in your shop. The table saw and the band saw.
Table Saw Alignment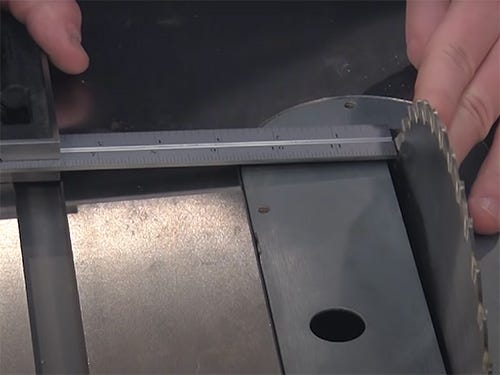 For the centerpiece of your shop - your table saw - it also helps to have a tool to help keep things lined up. For a table saw to produce smooth cuts, and to avoid safety risks, the table saw blade must be aligned to run parallel with the miter slot and fence. Calibration tools like this igaging digital indicator will help you diagnose alignment problems and keep your table saw blade running perfectly true.
Upgrading your table saw's fence and miter gauge is one of the easiest ways to improve its performance. Many contractor grade saws are outfitted with excellent basic components - the bed and the motor are fine - but sometimes an exceptional quality fence and miter gauge aren't part of the bargain. Adding an accurate fence system and a precision miter gauge will greatly increase the accuracy and reliability of many table saws.
Band Saw Tracking and Alignment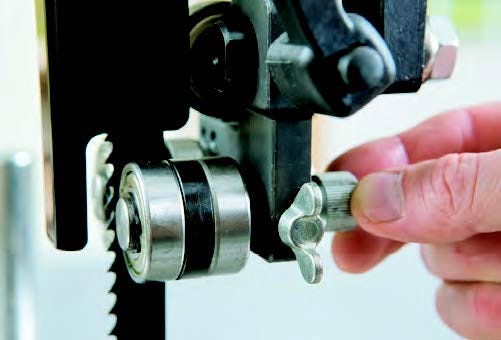 Your band saw's ability to make a true cut without wander can be improved by an upgrade to its blade guiding system. Simply adding a set of ceramic guide blocks will significantly improve the tracking performance of most band saws. And adding band saw guides can transform an ordinary band saw into a professional class machine.