To match the rest of the workbench, Paul decided to use one of his patented pallet wood laminations. For the clamping mechanism, he used pipe clamps, these are very strong, cheap, and easy to source, so they make for a great solution. The vise has about 2" of travel just from the screw part of the pipe clamps alone which will do the majority of jobs that need to be done. For anything larger, he just reaches under the bench and release each pipe clamp and pull it out to where I need it. Also worth noting is the fact that, on the outer edge of the bench, he installed that pipe clamp in further so that he would be able to clamp work at the edge of the bench.
You can find more great projects and techniques from Paul Jackman at his website.
Featured Tools: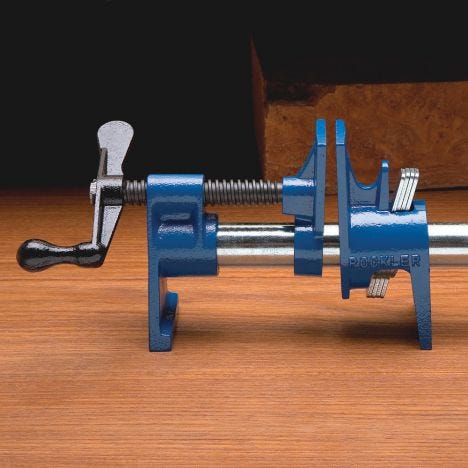 Rockler Sure-Foot Plus 3/4" Pipe Clamp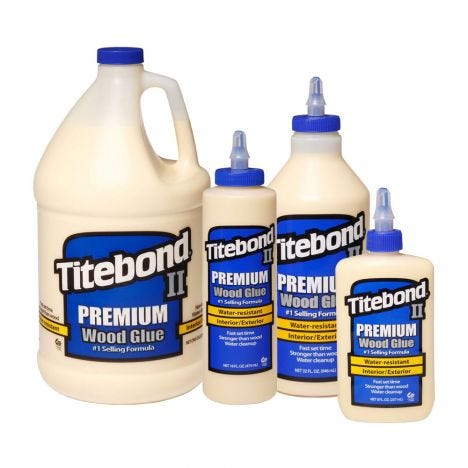 Titebond II Premium Wood Glue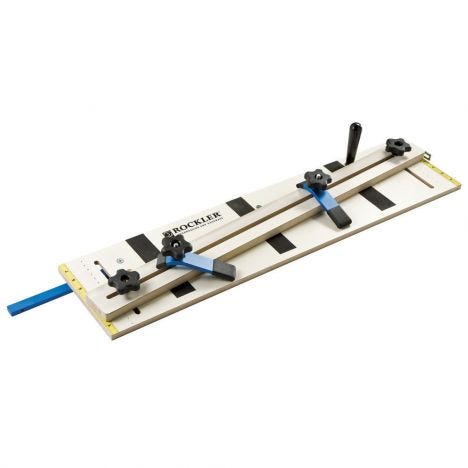 Rockler Taper / Straight Line Jig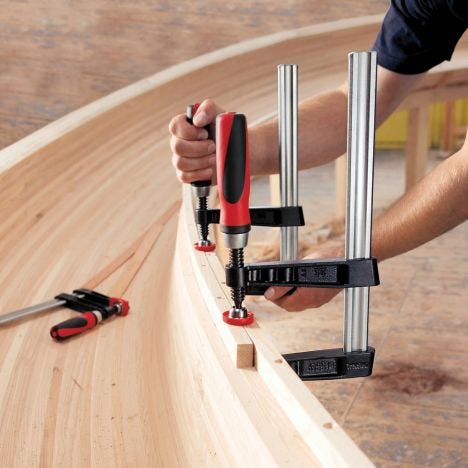 Bessey TG Professional Series Bar Clamps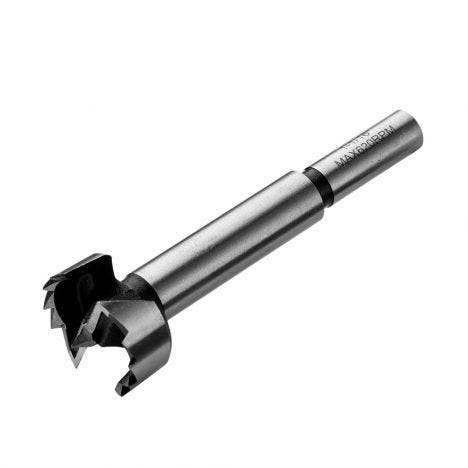 Rockler 1-1/16" High-Carbon Steel Forstner Bit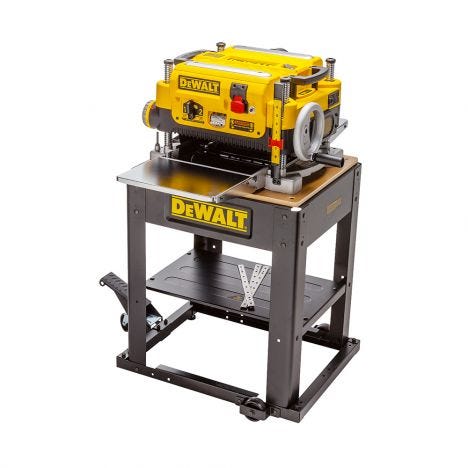 DeWalt DW735x 13" 2-Speed Planer
Paul Jackman: I built these workbenches a couple of years ago in my Rhode Island shop out of a couple of dozen pallets. Now, these benches are rock-solid but there's been one thing I've been meaning to add to these, and that's a bench vise. I'm going to make a sliding Moxon style vise along the edge of one of my workbenches but I'm going to make that out of pallet wood as well because apparently, that's what we do around here. I'm going to start by cutting off the edge of this bench here and then I'm going to do one of my classic pallet laminations and turn it into a bench vise.
Now, with the overhang on the bench cut off, I just need to keep working it until it is flat and square so that the bench vise lines up perfectly with the edge of the table.
Check this out, I found this beautiful birch pallet wood. I decided to do the responsible thing and hide it under the bench where nobody will ever see it.
Now, to support this bench vise, I'm using pipe clamps with three-quarter-inch galvanized pipes supporting it. To drill the holes, I had to order a special 1-1/16 inch Forstner bit. Now, this exactly matches the diameter of the pipe.
Hey, thanks for watching. This is my new bench vise made using pipe clamps and built entirely from pallet wood, of course. This was a modification that I made to my existing pallet wood workbenches that I built a couple of years ago. I actually just put some plans together for this workbench including the optional bench vise. I'll be sure to link that on-screen as well and check all the links down in the description for everything relating to this project.
Tools and materials on this build will be linked down below. While you're at it, go check out my kit. I took the time to fill that up with a categorized list of all the top tools that I recommend and use in my shop all the time, and even my camera gear. If you're ever wondering what I'm using, you can probably find it in my kit. All right, that should keep you busy for a little while. Thank you for watching. See you next time.