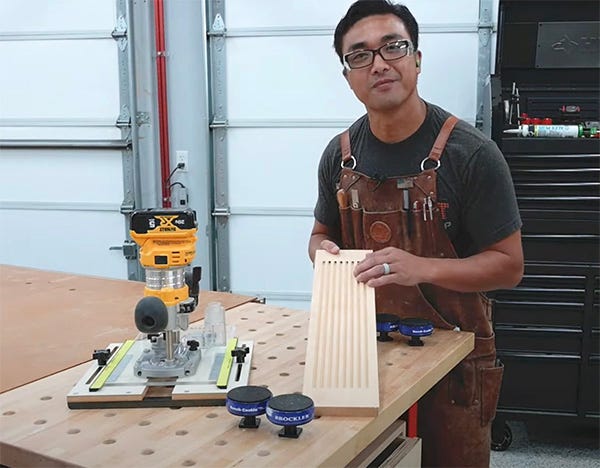 Repetitive flutes are a great way to add style to columns, molding or furniture parts, but machining them can be a true test of patience. The Rockler Router Fluting Jig makes it fast and easy to rout perfect flutes with even spacing — every time. In this demo video, Alabama Woodworker, Huy Huynh, demonstrates how to set up and use this jig.
VIDEO: How to Create Repetitive Flutes with the Rockler Router Fluting Jig
Rockler Router Fluting Jig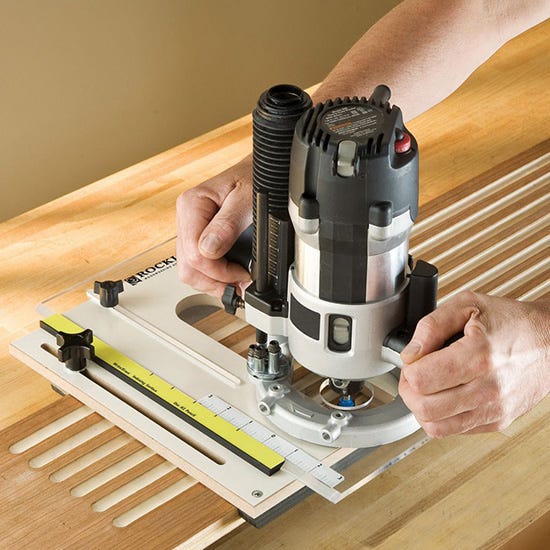 Two low-friction, underside rails straddle your work piece, allowing the Rockler Router Fluting Jig to slide smoothly along boards up to 9-1/2" wide, which is wide enough to cut flutes evently spaced over 8'' wide. The router mounts to a pre-drilled acrylic centerpiece, which slides laterally to rout out flute after flute. Scales on the centerpiece and writable/erasable indexing surfaces make setup simple.

Features:
- Pre-drilled to fit most routers on the market.
- Easy to custom drill for non-standard routers.
- Zero mark on scales aligns with center of bit.
- Built with MDF, aluminum and phenolic for long lasting durability.