If you sprinkle a little salt on the board when you're doing a glue-up, it gives the boards a little bit of traction to prevent them from slipping around while you're clamping them together. However, April Wilkerson's problem is that she tends to remove the saltshaker from the kitchen but always forgets to return it. So, she decided to make a dedicated saltshaker on her new wood lathe in her woodshop.
You can find more great projects and techniques from April Wilkerson at her website.
Featured Tools: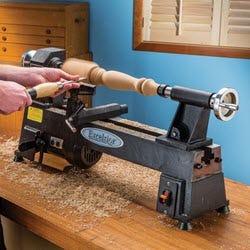 Excelsior Mini Lathe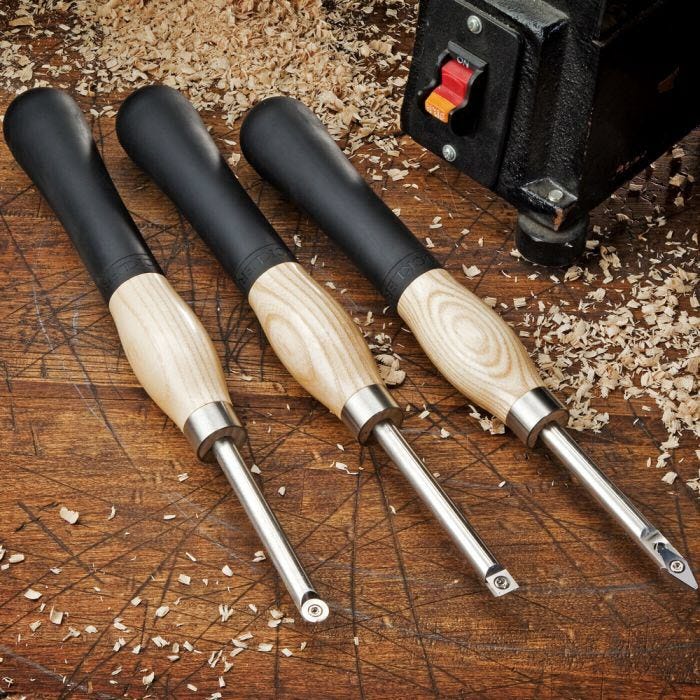 Rockler Mini Ergonomic Carbide Turning Tools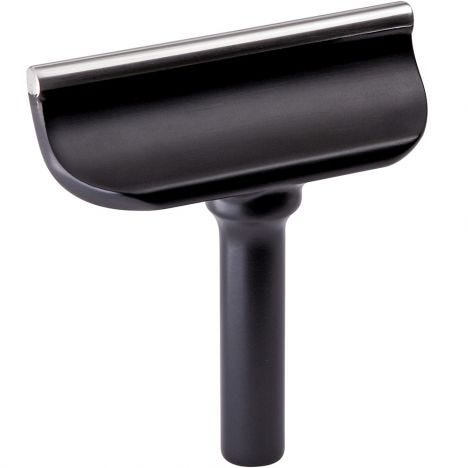 Rockler Lathe Tool Rest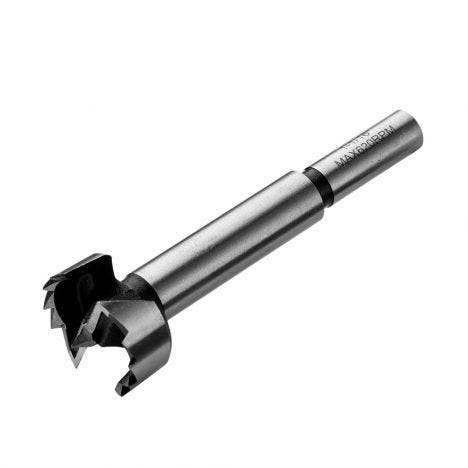 Rockler High-Carbon Steel Forstner Bits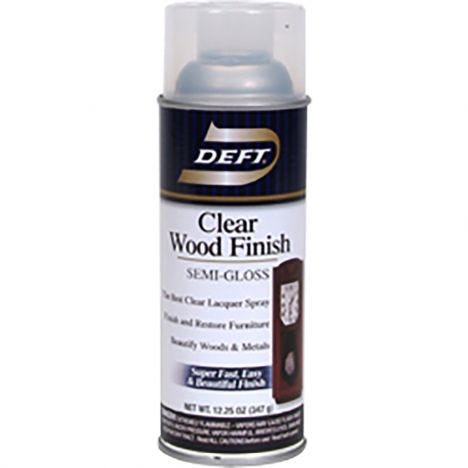 Deft Semi-Gloss Wood Finish Spray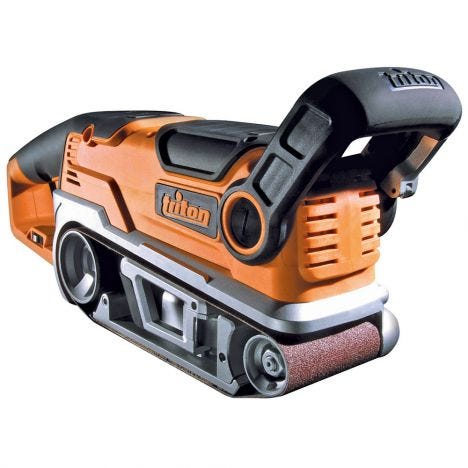 Triton TA1200BS 3" Belt Sander
April Wilkerson: In this video, I'm going to be making a dedicated salt shaker for my woodshop. I don't know if you know the salt trick or not, but if you are doing a glue-up, you can sprinkle a little table salt on your boards, and it creates a little traction so that the boards don't want to slip around on you so much whenever you're clamping them together. My problem is I always take the salt shaker out of my kitchen and always forget to return it. Today, I'm going to be making a dedicated shaker to stay in my shop.
I recently took a trip where I got to work alongside Jay Bates and Nick Ferry for a week and a half. They introduced me to the lathe and taught me the basics of woodturning. Of course, the first thing I did getting back into my own shop was unbox my very own lathe. You can smell the new tool from here. This is heavy. That's a quick way to open a box. This is the Excelsior Mini Lathe from Rockler. It's a solid cast iron unit with five speeds and a one-half horse motor.
Now, of course, the first thing I did was read the instructions, but really this is a plug-and-play machine to where I could take it out of the box, switch out a few of the components to do spindle turning instead of bowl turning, and I was ready to go. Once a machine was set up, I grabbed a few different scraps from my scrap-in and just started playing around. I, of course, started by turning it into a cylinder. Then I would come back with the other tools and just start playing with some of the details.
I must say I find the standing up the lathe just whittling things down to be very therapeutic. Everybody says that it was a rabbit hole and now I completely understand why. I actually ended up making a few different shakers. More than anything, I found turning to be very therapeutic and relaxing. It was just me getting familiar with the different tools and movements and what they do.
On this machine, in order to change the speed, there is a tension release and then a belt where you can move the belt over to make it go faster or slower. Of course, once you have it, where you need it, you can just reapply the tension. It's a very simple process. On my first few shakers, some of these larger carbide tools weren't allowing me to get some of the detail that I was aiming for. Instead, I switched to the pen-turning set of carbide tools that Rockler sells. These tools definitely did the trick. Of course, they're meant for pen turning. Just smaller, more delicate items. For smaller spindle work like this, they were perfect.
Then I paused and made a garret, which actually my buddy, Nick Ferry, put out a great video today talking about how to make one. I'll leave a link in the description of the video if you want to check that out. I loved using the garret to just add a little bit of detail here and there on this. Just a tip, typically, when I tear up my sandpaper on my hand block, I tear off the two ends that are tucked inside the block, and I just saved them for if I ever need a little bit of hand sanding. I found that they were actually a great size to use on the lathe. Definitely start saving those little bits if you want.
All right. Once I got all of the shapes where I wanted them, I would take the spindle out and use a pole saw to cut off the top and the bottom where I wanted it. Then I would take it over to the drill press and use a Forstner bit with the C-clamp and drill out the chamber where the salt will actually be stored. Then I would flip it over and use a drill on a small bit to drill the holes on the top. Then I would use the belt sander to just clean up both of the ends. Here's my small little collection. I think I'm going to end up keeping the one on the far right, but we'll see. I'd actually use the shaker. I would just tilt it upside down and pour the salt into the chamber and then just insert a plug.
Now, of course, a salt and pepper shaker is a good gift for just about anybody. More than that, I think that a dedicated shop salt shaker - it's hard to say - is a great gift for any woodshop. It's a small and simple gift but one that is also useful. Keep it in mind this holiday season if you need a good gift for your buddy. The lathe, man. It is very exciting having the lathe into my shop right now. Everybody said it was a rabbit hole, and I can't wait to explore further and see what else I can do with it.
Big thank you to Rockler for supporting my channel. Of course, everything that I used, I will leave links in the description below. Now, of course, I'm going to have to build a cart for it and all of my accessories, but of course, I don't mind that. I hope that you enjoyed the video, and I will see you next time. Bye. I also think that a dedicated salt sha- a shop salt - a salt - a shop. Dedicated salt shop shaker. Salt shop salt shaker. Guess what all my friends are getting.