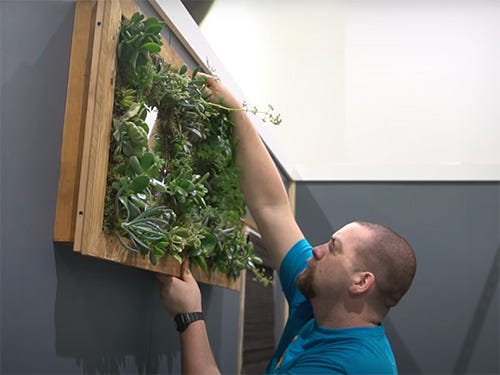 In this video, Paul Jackman made this living wall/vertical garden/green wall piece which is oversized to fit over the head of a bed.
This headboard is made completely from reclaimed materials. It was tricky to figure out a way to mount the round mirrors floating in the center, but Paul ended up building a wood matrix in the center that also helped to keep the plants in place.
You can find more great projects and techniques from Paul Jackman at his website.
Featured Tools:
Paul Jackman: This large living wall piece was made from reclaimed pine boards with a PVC sheet, a backer material. Even the featured circular mirrors across the front were saved from the trash.