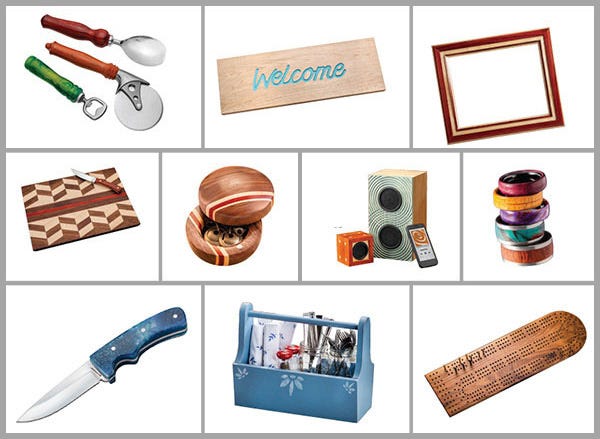 The best gifts are handmade. This video and article includes some of the best DIY handmade gifts for everyone on your list. These ten free project plans include a wide range of woodworking projects. Most of these projects can be built by a beginning woodworker. You can find even more free woodworking project plans and ideas at our Handmade Gift Guide.

You're sure to find a woodworking project that is perfect for just about anyone on your list!
If you have a woodworker on your gift giving list, check out our
Woodworking Tools Gift Guide
to find the top gifts for woodworkers.
WATCH: Favorite Handmade Gift Ideas
Top 10 Handmade Gift Project Plans
Wireless Speaker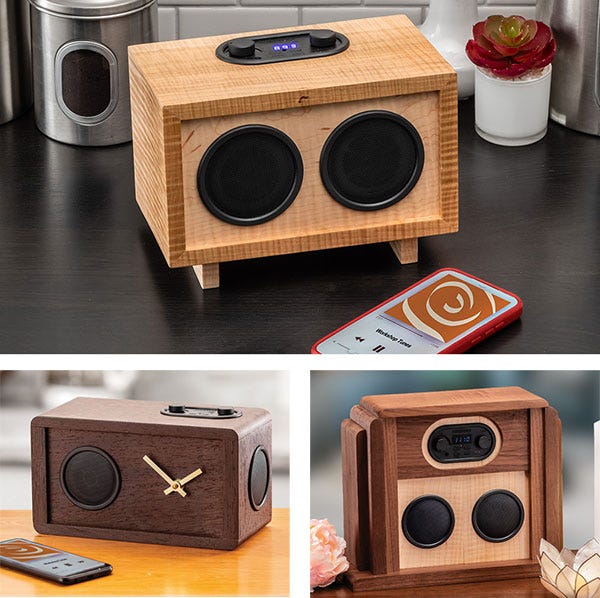 Our new AM/FM Stereo Wireless Speaker Kit and popular Single Wireless Speaker Kit and Stereo Speaker Kit make it easy to turn any enclosure into a wireless speaker that will connect to any Bluetooth device.
Wood and Acrylic Rings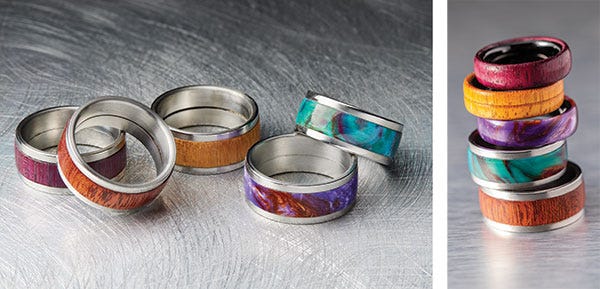 Make a stunning one-of-a-kind piece of jewelry from one of our wood or acrylic ring blanks and ring making tools
Ring and Jewelry Boxes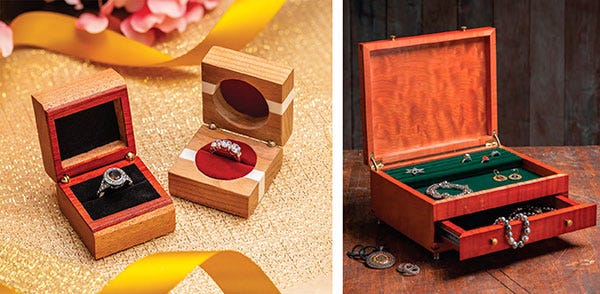 Few woodworking projects are as classic as a keepsake or jewelry box. They are a great way to show off a highly figured piece of wood or interesting joinery.

Turned Handles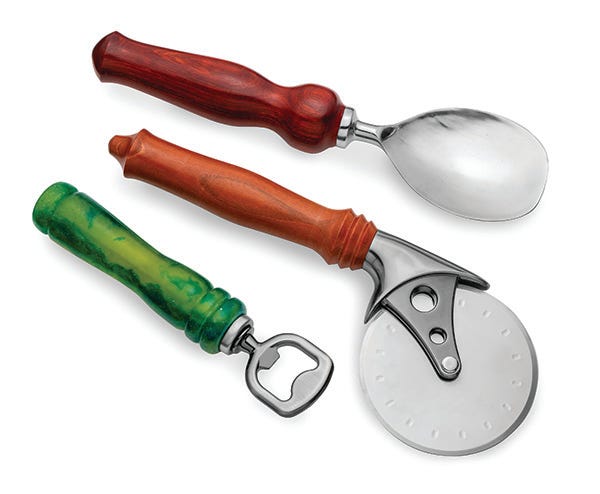 Turning a handle for one of the Rockler Turning kits is a quick and easy way to create a useful and unique gift.

Cribbage Boards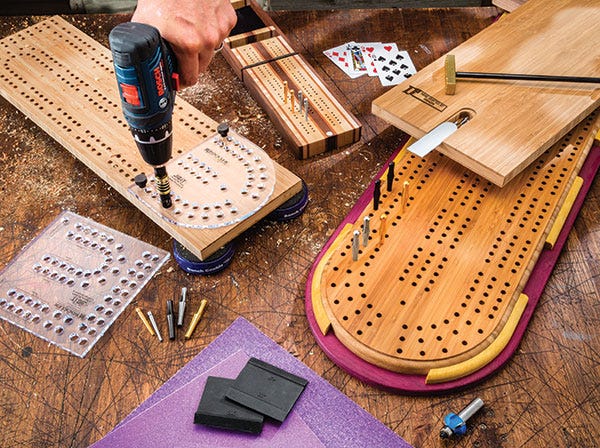 Cribbage is a fun card game and it's also easy to make a custom cribbage board. You can also choose your own piece of wood and drill the tracks with one of the Rockler Cribbage Board Drilling Templates . The acrylic cribbage templates let you drill hundreds of neat, precisely spaced holes in just minutes—making it easy to churn out cribbage boards for gifts or personal use. Just select the wood species of your choice and attach the templates. If you're new to woodworking, the Rockler Cribbage Board Maker Kit includes all the materials you need to make a beautiful walnut cribbage board.
Serving and Cutting Boards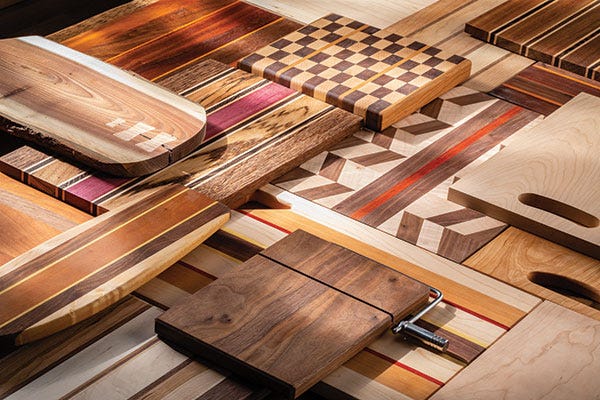 Beautiful wood cutting boards and serving boards will take food presentation to the next level. Choose your own Individual cutting board strips or a complete kit with preselected strips. Or, select an attractive board or small live-edge slab and shape and finish it as you like. You could also add decorative details, such as a handle, a decorative routed edge or add bow tie inlays.
Wood Totes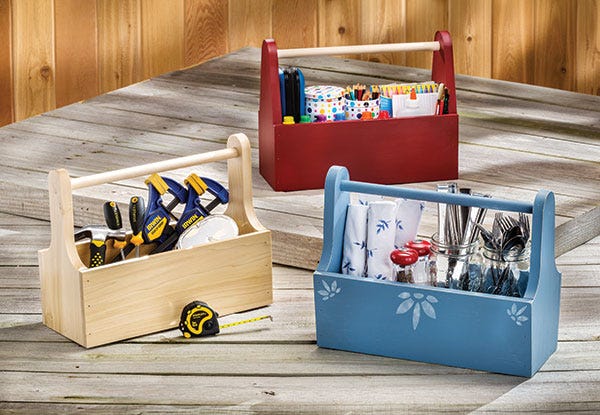 A wood tote can be used to store or carry everything from tools to craft supplies or napkins and flatware.
Custom Signs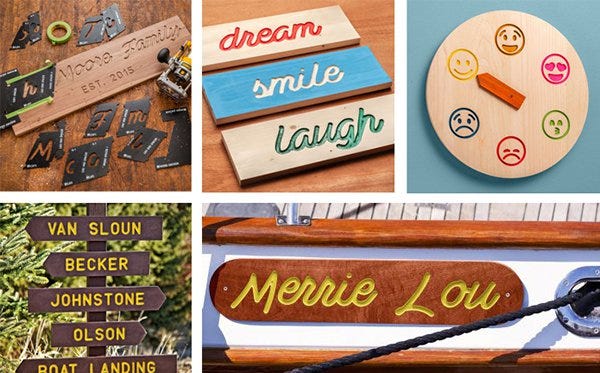 Making custom signs is easy with the Rockler Interlock Signmaker's Kits. We've also got these fun emoji templates to add expression to your sign.
Knives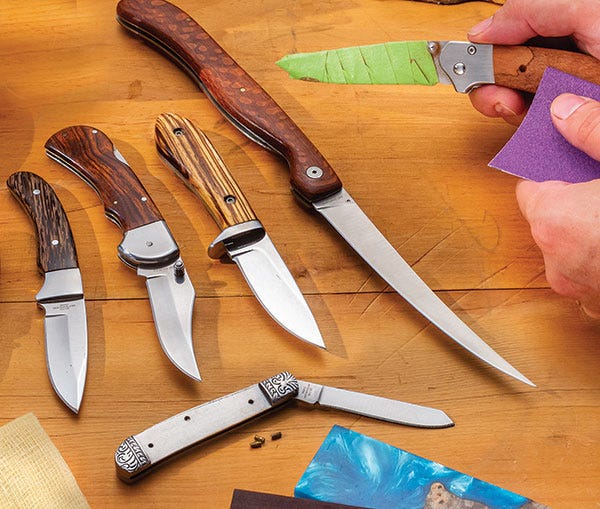 Making custom knives is easy with one of our Knife Kits. Choose from our variety of knife hardware kits and scales. Or, get all the materials you need to make a beautiful walnut folding knife in the Build It With Rockler Figured Walnut Knife Maker Kit.
Picture Frames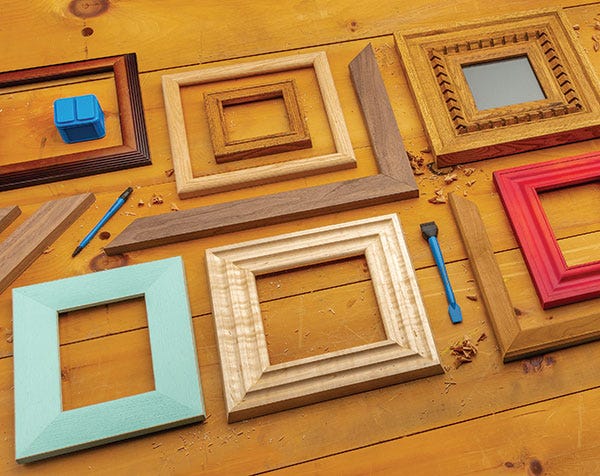 Create a beautiful frame for a favorite photo, print or even a masterpiece made by a grandchild. You'll find the best picture framing tools and materials to make the perfect frame.