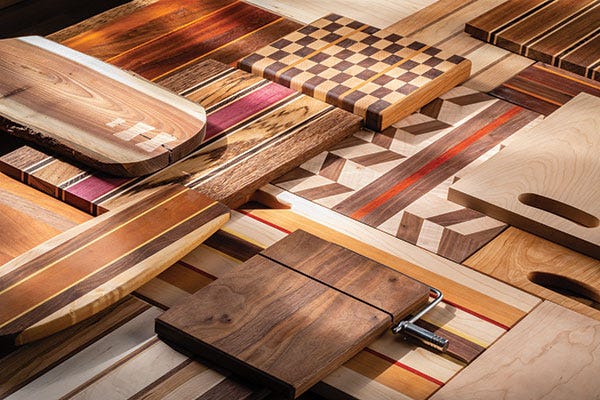 A beautiful wood cutting board is a functional and decorative addition to any kitchen. Making a cutting board is a great way to get started in woodworking. If you're a beginning woodworker, you don't need many tools to make a basic wood strip cutting board. All you need is a selection of solid strips of hardwood, a set of clamps with enough capacity to hold all the strips together and a sander to smooth and flatten the board after gluing it up. If you are more experienced and have more tools, you can expand your creative options and make an end grain or mosaic cutting board with smaller pieces. The creative options are nearly limitless.
VIDEO: How to Make a Wood Strip Cutting Board
Choose Your Wood
The first step in making a cutting board is selecting the wood strips that will make up the cutting board. If you want complete creative control, then choose from our selection of 16''-long x 3/4''- or 1-1/2''-thick wood strips in the most popular species. Go to the Cutting Board Configurator and select the wood strips you like to create the unique look and total cutting board width that you need. The 1/8'' and 1/4'' wood strips are great for accents, while the 3/4'' x 1-1/2'' strips help to build up the width of the cutting board more quickly.

You can also choose one of our Cutting Board Kits that include top-quality 3/4"-thick x 16"-long hardwood strips to make a sturdy cutting board—all pieces are pre-cut and pre-surfaced for easy assembly. These cutting board kits are a beautiful, durable and environmentally sustainable way to keep your knives sharp and your countertops pristine.
What are the Best Clamps for Making a Cutting Board?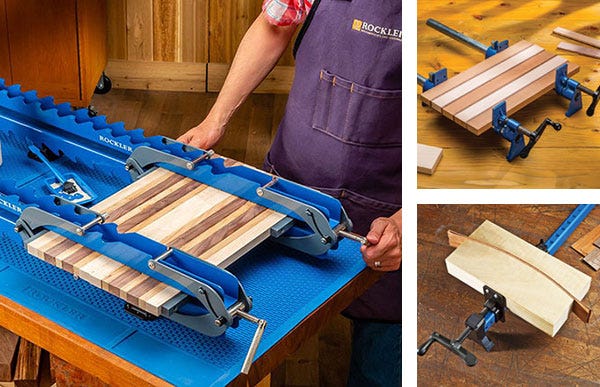 You'll need clamps to make a cutting board. Bar Clamps (photo, bottom right) and Pipe Clamps (photo, top right) are the traditional go-to choice for making cutting boards.

The new Rockler Deluxe Panel Clamp, Single Clamp (photo, above left) and Rockler Mini Deluxe Panel Clamps, 2-Pack (photo below) are an even better choice for clamping cutting boards. The Deluxe Panel Clamps sandwich your panel between two rigid steel cauls, forcing the joints flush and ensuring flat results. This saves you loads of sanding time, and ensures a nice, level surface without dips and high spots. Thoughtfully engineered from thick steel with scissor-action couplers that apply pressure from all sides, they're perfect for gluing up table tops, wide door panels and thick bench tops. With no bowing under pressure, there is no need to stagger your clamps top and bottom.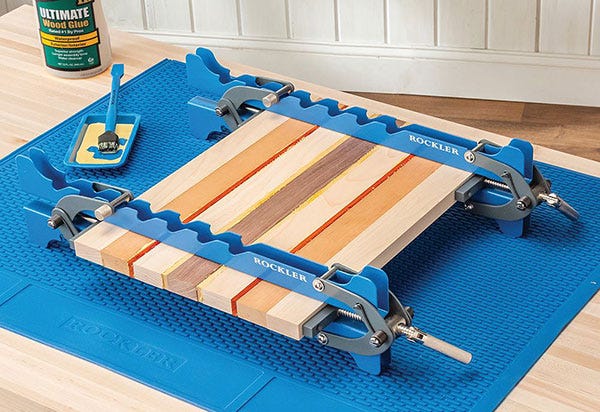 Add More Features to Your Cutting Boards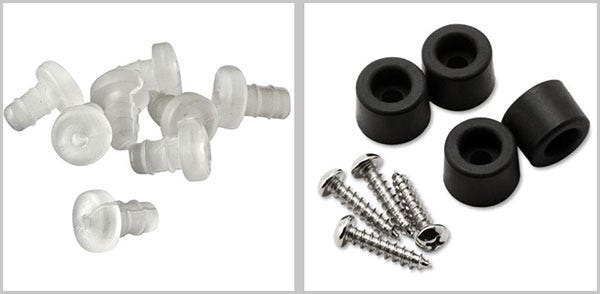 Add a set of rubber bumpers or feet to elevate the cutting board off your countertop, making it easier to lift and helping keep the bottom dry. Adding bumpers will also help prevent the cutting board from slipping. It's best to choose bumpers that are non-skid and non-marring, such as these clear Soft-Stem Bumpers (photo, left) or these slightly larger black Non-Skid Rubber Bumpers (right).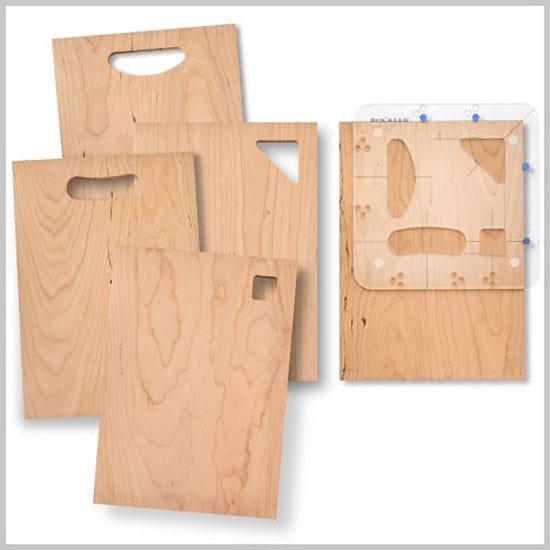 Add a handle to hang the cutting board for easy storage or display. The Rockler 4-in-1 Cutting Board Handle Routing Template (available soon) packs four attractive handle patterns into one compact, easy-to-store template. Use it to pattern rout handle cut-outs into a variety of items, including cutting boards, drawer fronts, chests, totes and cribbage boards. The template kit includes a 3/8'' ID x 1/2'' OD brass guide bushing with retaining nut. A 3/8'' spiral up-cut router bit is recommended for routing.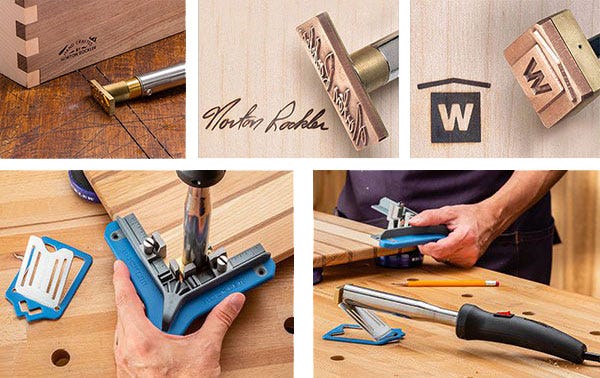 Customize your cutting boards with a personalized message, signature, or logo brand. A Custom Branding Iron gives you a consistent brand on every project. Pairing the branding iron with the Rockler Branding Iron Alignment Jig makes it easy to precisely position your branding iron every time.
Free Cutting Board Plans and Project Videos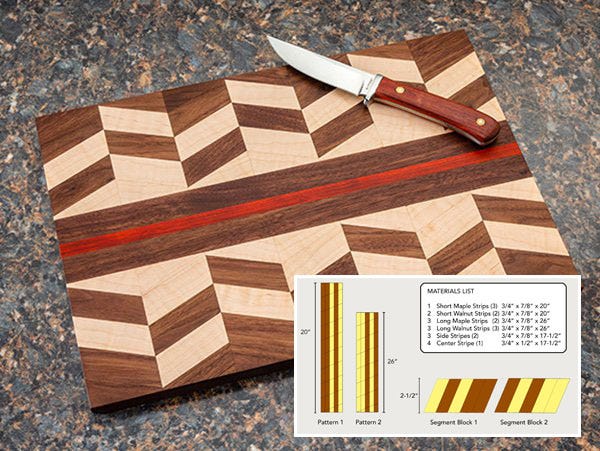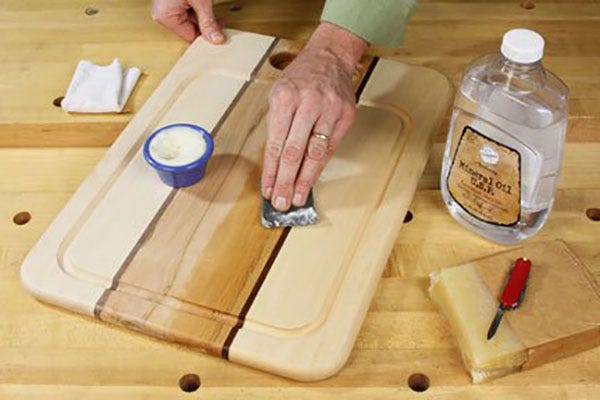 Video: April Wilkerson Makes a Tapered Stripe Cutting Board
Video: Make Something Makes a Cutting Board with Strainer