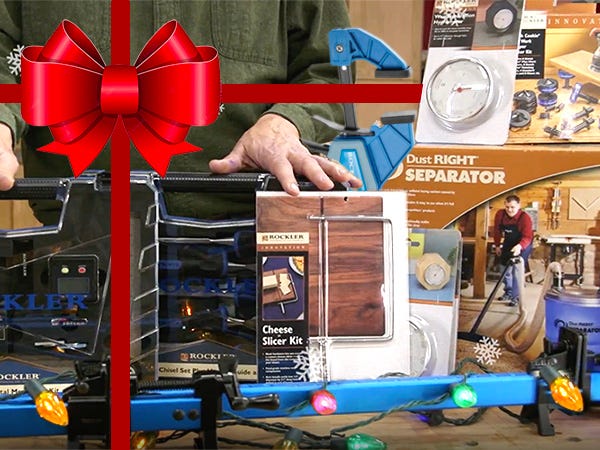 Looking for the perfect gift for your favorite woodworker? We put together this list of ten of our favorite tools for woodworkers. It includes a wide range of tools that every woodworker can use - no matter how much experience they have. There is still plenty of time to stop by and shop your Rockler store or you can also order online.

Place your order by 12/14/22 to receive your order by 12/25/22.
Last Minute Gift for Woodworkers
Gifts for Woodworkers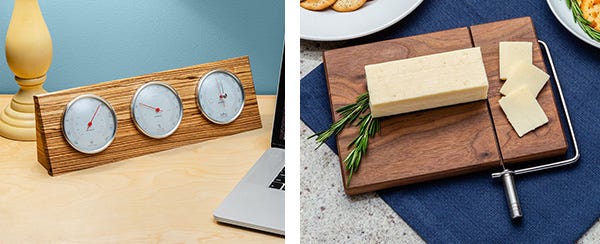 Small project kits, such as this three Weather Station Project Kits (left) and Cheese Slicer Kit (right) are fast and easy to make, or you can give the kits so the recipient has a fun project to make and enjoy.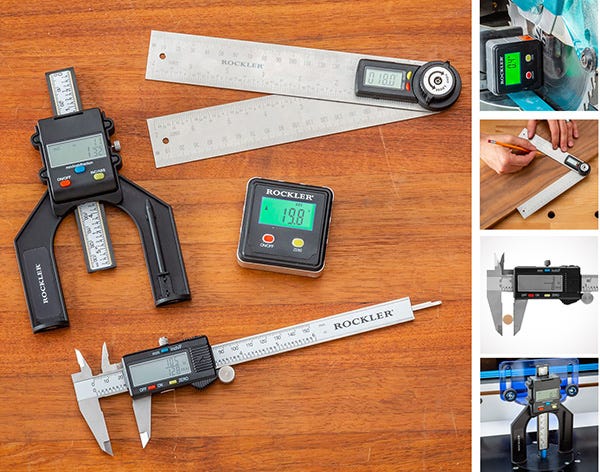 Every woodworker has heard the advice to measure twice and cut once. This 4-Piece Digital Measuring Kit helps woodworkers do just that, in four different ways, with four precision tools. Use the caliper to measure thickness, width, hole depth and step height. Use the Angle Ruler to measure and transfer angles to your saw. Attach the magnetic Level Box to your saw blade for precise angle adjustments, and set the magnetic Height Gauge on your saw table or router table to adjust the blade or bit height.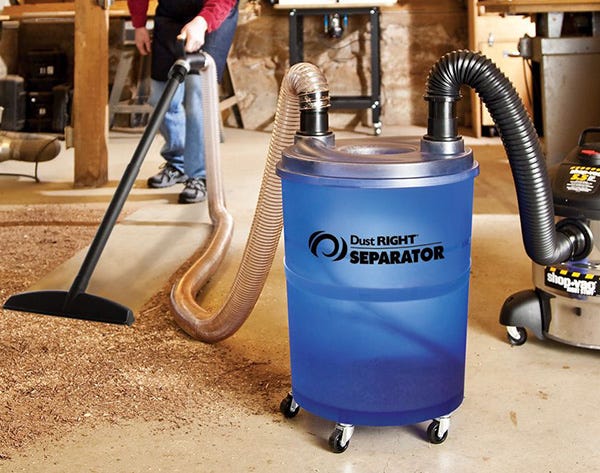 Just about every woodworker and DIYer has a shop vacuum. The Dust Right Dust Separator is the best upgrade you can make to any workshop vacuum. When used with most power tools and shop vacuums, the Dust Right® Separator captures sawdust, wood chips, and other debris before it enters your vacuum, preventing the loss of suction power caused by a clogged vacuum filter.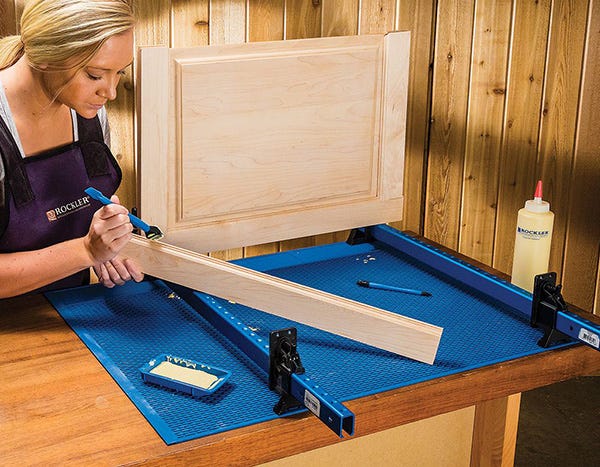 This Rockler Silicone Project Mat XL, 23" x 30" and Rockler Silicone Project Mat, 15'' x 30'' are the perfect addition anywhere you want to protect your work surface or your project, whether in the garage, shop or even on the dining room table. Dried glue peels right off and since the silicone mat is heat-resistant, it also works well as a barrier for hot glue guns.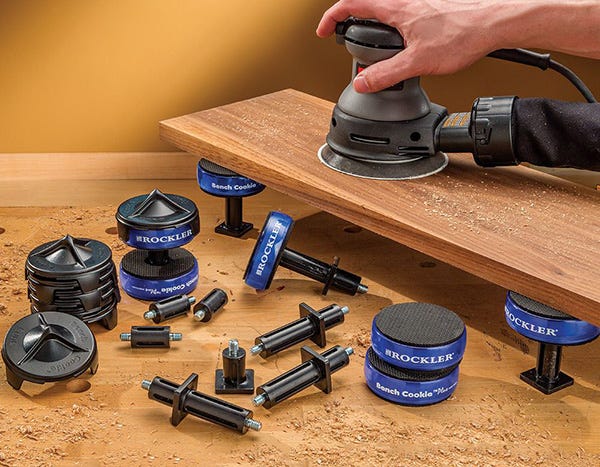 Bench Cookies are a favorite with most woodworkers. The Rockler Bench Cookie Plus Work Grippers Master Kit" is a deluxe assortment that brings the full power of the Bench Cookie® system to your shop. Use the grippers to keep projects from sliding around and getting scratched, or pair them with the included standard risers and XL risers and slip them into dog holes for even more stability.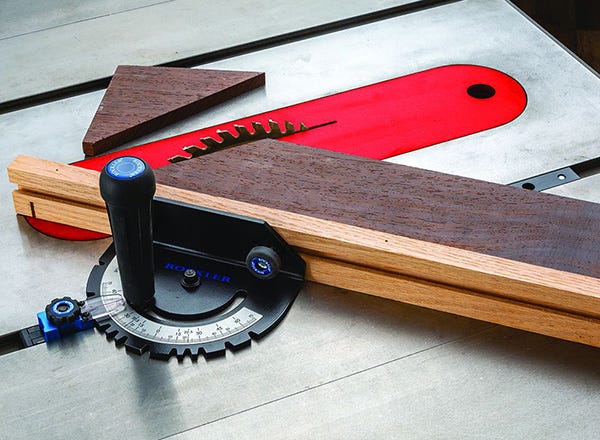 An error of only a fraction of a degree can amount to ugly gaps in your corners when building boxes and frames. The Rockler Precision Miter Gauge" will improve precision and accuracy. It delivers all the essential features of a good solid miter gauge—accuracy, solidity and ease-of-use—in an affordable package. It's a no-nonsense, everyday-use tool that cuts corners in all the right ways.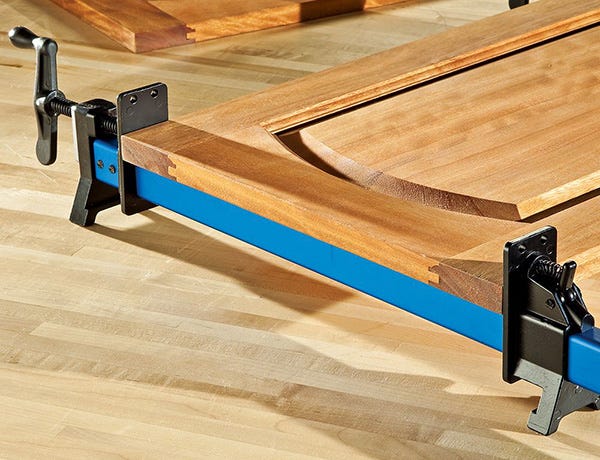 Woodworkers always say, "You can never have enough clamps." These Sure-Foot Aluminum Bar Clamps" will be a welcome addition to any shop. They're lightweight, but stable and dependable featuring the award-winning ergonomic Sure-Foot design. They are available in 24", 36", 48", and 60" lengths.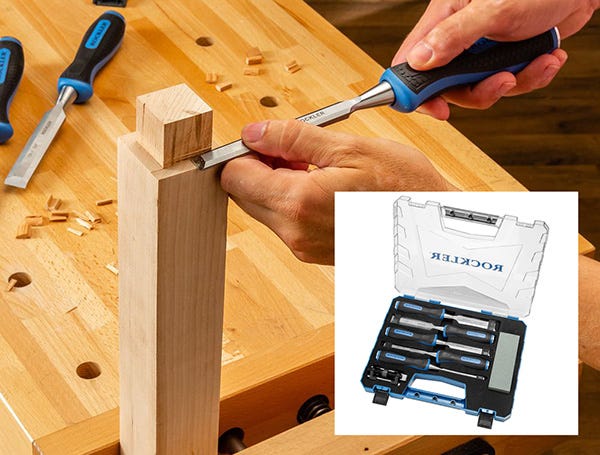 A good set of bench chisels is an essential in every workshop. This Rockler 5-Piece Chisel Set" holds a sharp edge for both fine paring cuts and rough chopping cuts. The chisels, a two-sided oil stone, and a roller-style honing guide come packed in a neat storage case with a foam insert to keep your edges ready for anything.
You'll never experience a faster, more versatile bar clamp than the Rockler Spring-Loaded One-Handed Bar Clamps". Just squeeze the trigger of this bar clamp and the spring mechanism closes the jaws in an instant! No repetitive pumping of the trigger and no need to use your other hand to close the jaws. Fast and efficient, the one-handed action leaves your other hand completely free to position parts and hold them in place.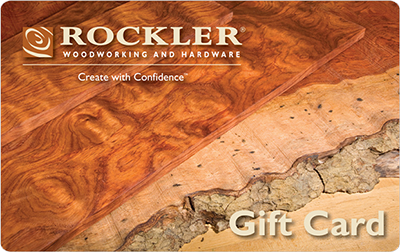 Last but not least. When in doubt, a Rockler Gift Card is always well received.