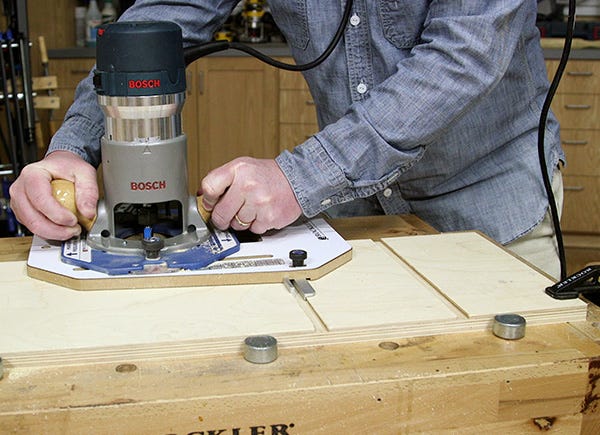 In this Rockler demo, we'll show you another new and innovative router jig. The Rockler Indexing Dado Jig gives you the capability to cut multiple dadoes that are spaced equally apart without having to set up and move a straightedge with each cut. This speeds up your work and eliminates the potential for errors caused by misplacing the straightedge. You can adjust the spacing between the dados from 1/8'' to 6-9/16'' apart, depending on the diameter bit you use.
We've also created a cubby cabinet plan that you can download for free.
WATCH: Cutting Equally Spaced Dadoes with the Rockler Indexing Dado Jig
The Rockler Indexing Dado Jig is the tool to reach for when you need multiple dados or grooves with equal spacing. It's perfect for shoe shelves, dividers, cubbies, drawer organization systems and more. The jig features a fence that guides the first cut, then rides in that cut to index the next cut. By repeating this process, you can rout as many equally spaced dados or grooves as you need. The two-part fence adjusts to fit dados from 1/8'' to 3/4'' wide. Spacing is adjustable from 1/8'' to 6-9/16'' apart* by loosening the knobs and adjusting the sub-base in the slots.