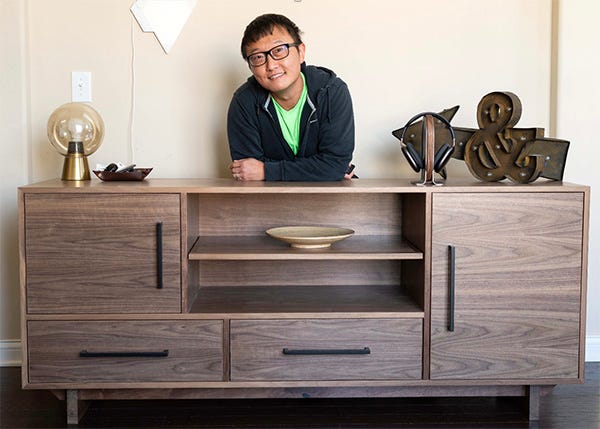 I like the clean lines and simple styling of Mid-century Modern furniture. While this walnut storage cabinet is my own design, if you were to flip through the pages of a furniture catalog from the 1950s, I think you'd agree that the look of those old stereo consoles and sideboards is not too far off from this project. And yet, my interpretation here still blends in nicely with today's design trends. Its two spacious cabinets and matching drawers offer ample storage for media, gaming accessories, dining plates, or whatever you need to store.

Download the plans here: Download the free step-by-step instructions to build this table.
This project was designed and built by. Alex from Bevelish Creations.


The cabinet panels and drawer parts are cut to size using a Table Saw Crosscut Sled.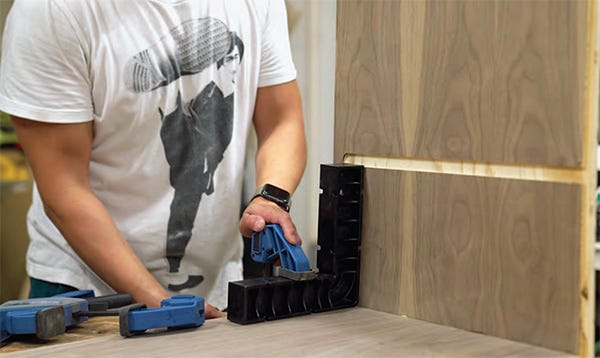 Clamp-It Assembly Squares make it easy to hold cabinet parts in position during assembly .
I used the JIG-IT Concealed Hinge Drilling System to bore the concealed hinge cup holes.
VIDEO: Simple Jig for Perfect Concealed Hinge Installations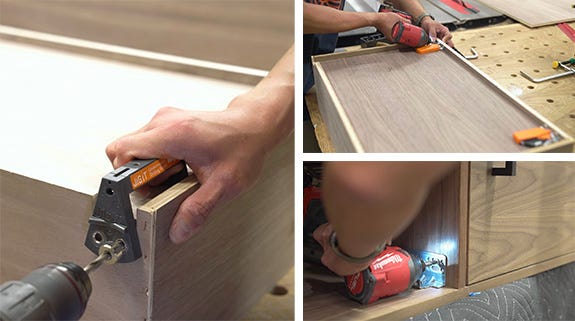 Another useful jig system are the JIG IT Undermount Drilling Guide with Drawer Slide Jig. These two jigs make it easy to install sophisticated undermount drawer slides like a pro.