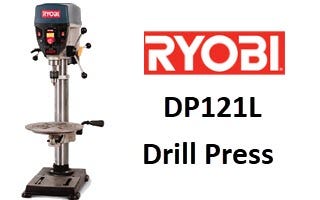 Want a full-featured drill press for a drill/driver price? Ryobi could be your machine. It comes with handy variable speed, digital rpm readout, lasers, task light and the most clamp-friendly table of them all. This machine delivers more in a benchtop drill press than many floor-standing models costing significantly more.
Ryobi DP121L Technical Specs
HP/Amps: 1/3; 5
Speed Range (RPM): 500-3000
Table Size: 1003⁄4" Dia.
Spindle Travel: 3"; Chuck: 1/2"
Weight: 91 lbs.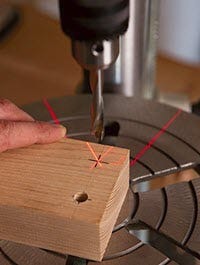 Ryobi's drill press comes with two separate adjustable laser targeting beams that let you set your drill press with added accuracy. In use, the feed handle knobs were too small for a larger hand. Otherwise, this modestly sized entry kept pace with the bigger tools.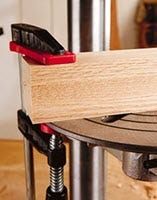 Ryobi's clamping table doesn't have a rim like most other drill press table, which makes clamping quite a bit easier. One oddity to note: On my test tool, the table support handle didn't seat properly in the casting, which made the support nearly impossible to lock securely.
Craftsman's lever fit it, which quick-fixed the problem. Still, if we gave "best value" awards, the DP121L would deserve it.