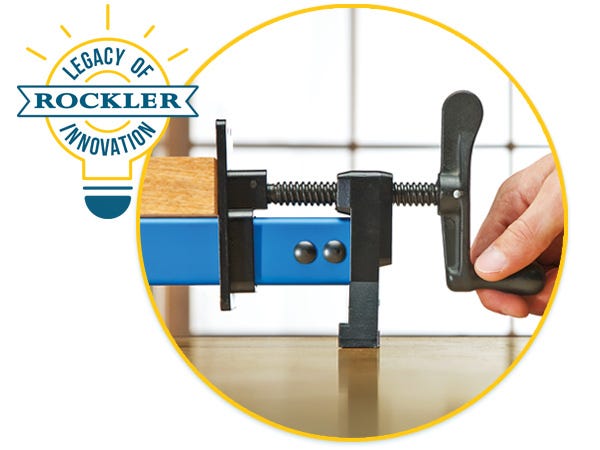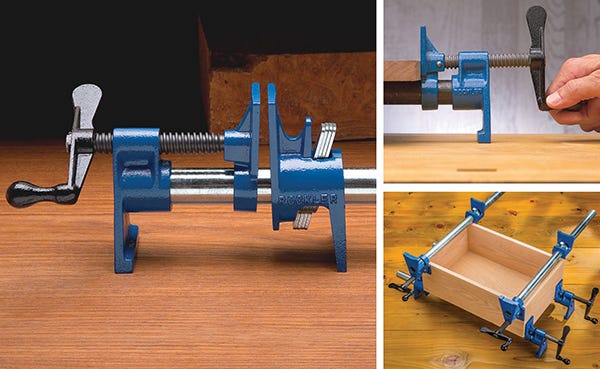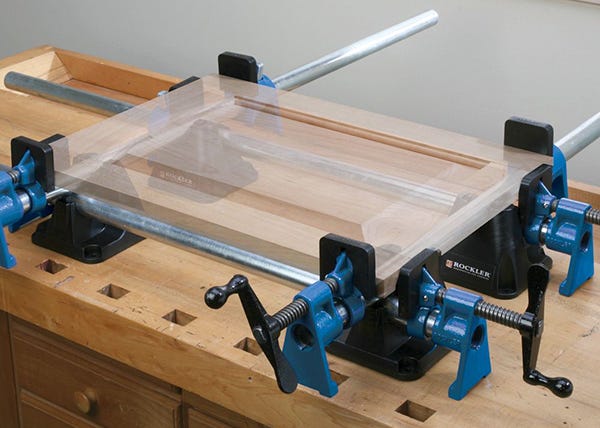 Sure-Foot Plus 3/4" Pipe Clamps feature 2-1/4" high jaws - a half-inch higher than standard pipe clamps! Ideal for use with our exclusive Bench Block® Pipe Clamp Stabilizers (#35359, sold separately) to provide a full 1" engagement with the workpiece on the lower clamp. Add Sure-Foot Plus® Clamp Pads (#39897, sold separately) for added protection for your stock. Router Table Box Joint Jig.

Get all the great features of the aluminum Sure-Foot® Pipe Clamp in a size that matches your project! This Rockler-exclusive design is available in 24", 36", 48", and 60" lengths. They also feature a built-in clamp hook locks onto a 3/4" board eliminating the need to "clamp the clamp" when hanging on a wall.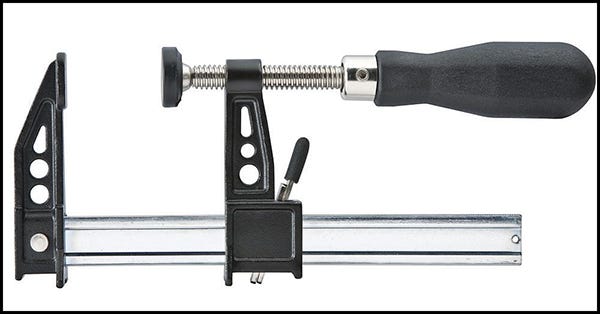 With the no-tip stability of the Sure-Foot® base in an F-style body you can stand them up on the bench, leaving two hands free for easy positioning and clamping. The Sure-Foot F-Style Clamps feature a quick-release clutch that enables easy positioning and also prevents any slippage down the bar. The castings have also been upgraded with larger clamping faces that have been machined smooth for less risk of marring.
Sure-Foot Conversion Kits

Sure-Foot Clamp Conversion Pads give clamps a wider base to prevent tipping and raise clamp higher off bench for greater handle clearance. The Sure-Foot® 3/4" Pipe Clamp Conversion Pads convert your old 3/4" pipe clamps to the same height as Rockler's wide-base Sure-Foot® design. The Mini Sure-Foot® Conversion Kit keeps your Clamp-It® Bar Clamps from falling over during glueup.