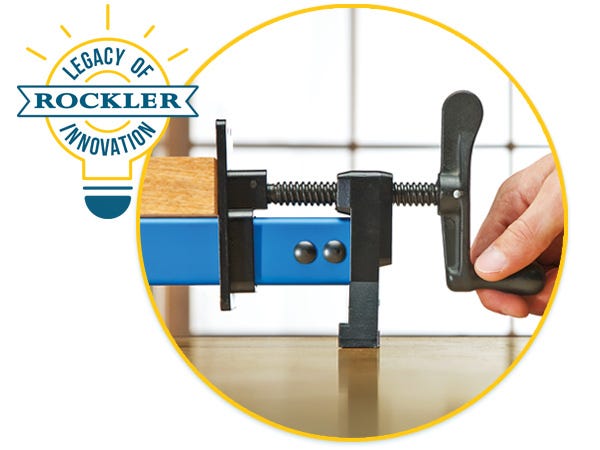 The wide base on our acclaimed Sure-Foot family of clamps prevents the old "domino effect" so common with ordinary clamps. Rockler offers Sure-Foot clamp designs for every woodworking application, including bar clamps, pipe clamps, f-style clamps and an variety of innovative accessories to make your clamps even more useful.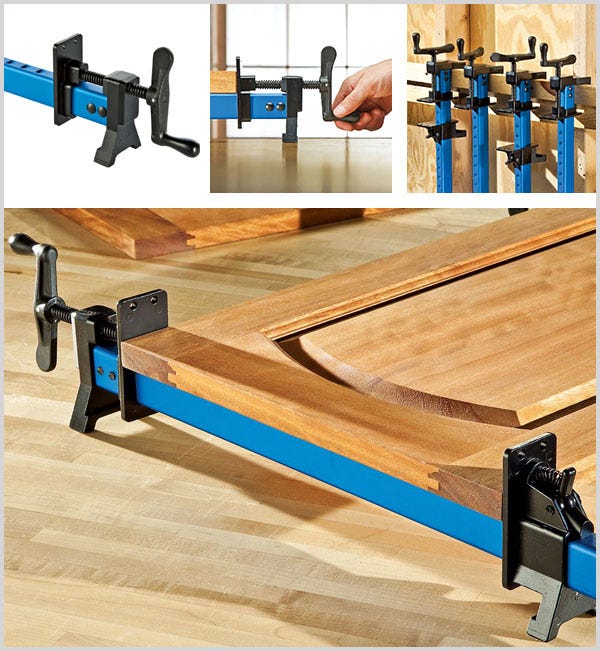 Lightweight, but stable and dependable featuring the award-winning ergonomic Sure-Foot design. Get all the great features of the Sure-Foot Aluminum Bar Clamps in a size that matches your project! This Rockler-exclusive design is available in 24", 36", 48", and 60" lengths. They also feature a built-in clamp hook locks onto a 3/4" board eliminating the need to "clamp the clamp" when hanging on a wall.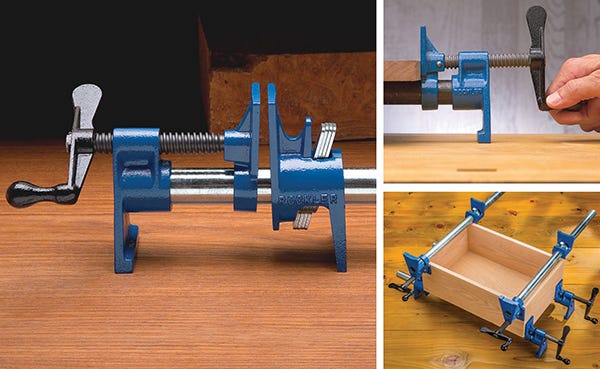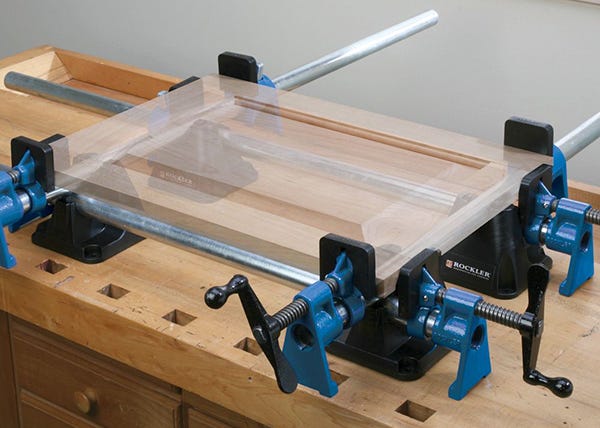 Sure-Foot Pipe Clamps feature 2-1/4" high jaws - a half-inch higher than standard pipe clamps! Ideal for use with our exclusive Bench Block® Pipe Clamp Stabilizers (#35359, sold separately) to provide a full 1" engagement with the workpiece on the lower clamp. Add Sure-Foot Plus® Clamp Pads (#39897, sold separately) for added protection for your stock.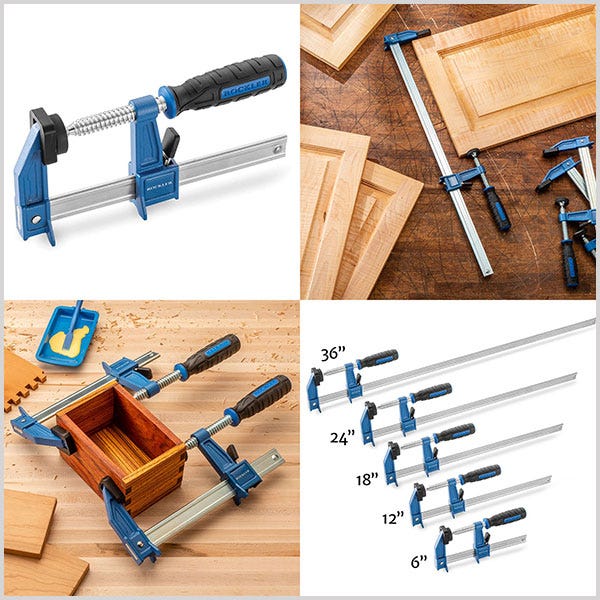 The beauty of our Sure-Foot F-Style Clamps is their remarkable stability when stood upright on the bench. With the no-tip stability of the Sure-Foot base married to an F-style clamp body, you can set them out as needed, leaving both hands free for positioning and clamping your work. The redesigned handle provides exceptional grip and leverage, while the tried-and-true quick-release clutch enables quick closing without any slippage. The castings feature large clamping faces with included no-mar clamp pads on both sides. The carbon steel bars are impressively rigid, allowing up to 660 lbs. of clamping force. 2-1/2'' throat depth. Choose from five lengths: 6'', 12'', 18'', 24'' and 36''.
Sure-Foot Conversion Kits

The Mini Sure-Foot® Conversion Kit (left) keeps your Clamp-It® Bar Clamps from falling over during glueup. Sure-Foot® 3/4" Pipe Clamp Conversion Pads (right) give clamps a wider base to prevent tipping and raise clamp higher off bench for greater handle clearance. The Sure-Foot® 3/4" Pipe Clamp Conversion Pads convert your old 3/4" pipe clamps to the same height as Rockler's wide-base Sure-Foot® design.