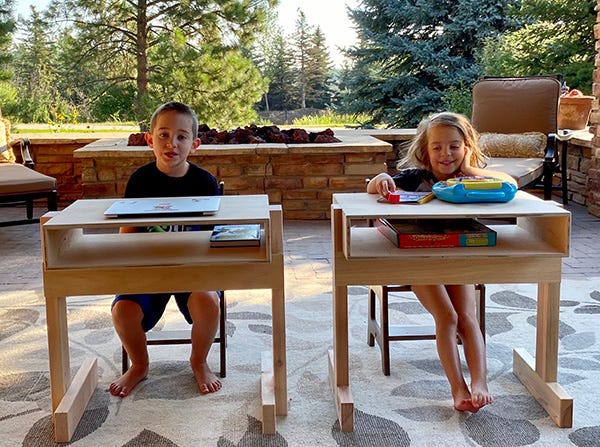 Marc Spagnuolo, from The Wood Whisperer , shows you how to make two versions: a basic model held together with glue and screws and a joinery version that makes use of half-laps and notches for a slicker aesthetic. Both versions are laid out in our free plans which you can download now

These kids desks are made with just 1/4 sheet of 1/2" plywood and a single 2x4. Quick, easy, and inexpensive!

If you'd like to build one, you can download the FREE plans here.