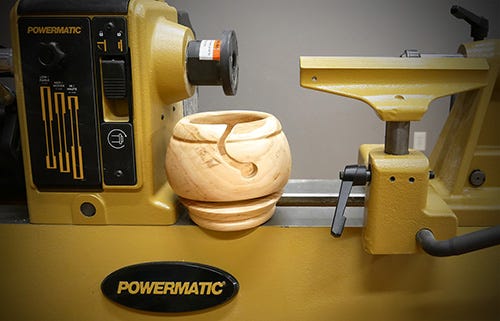 Rob Johnstone demonstrates how to turn a yarn bowl from start to finish. Yarn bowls are a handy helper for people who knit. The ball of yarn is placed inside the bowl and then a strand of yarn goes through the hole formed in the side of the bowl. Some versions have two additional holes bored into the side of the bowl to use for storing knitting needles. Just use a carbide turning tool to shape the bowl, sand the outside and apply a simple shellac finish.
It's a fun and practical project. And if you know a knitter, they will love it.
Check out the Powermatic PM2014 1HP Lathe.