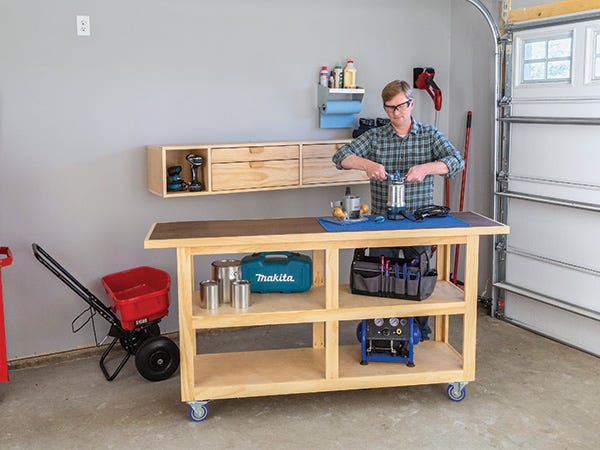 Functional design and simple construction make this workshop cabinet and cart a practical pair for any workshop or garage.

This plan is one of the many Premium Plans that are exclusively available to Woodworker's Journal subscribers. It's FREE to Rockler customers for the month of September 2020. See more Woodworker's Journal Premium Plans.
Most woodworkers wish they had more dedicated shop space. If the area you have for woodworking is carved out of a shared space, such as a garage or shed, or if it's used regularly by multiple people, you'll likely need to keep your woodworking tools organized and out of the way when not needed to make the most of the room you've got.
With that in mind, we asked Minneapolis woodworker Jacob Garrison to design a couple of workshop fixtures that provide both flexible storage and a work surface. The results are this wall-mounted cabinet with drawers and workbench on casters. The two are made to work well together, with the cart nesting under the wall cabinet when not in use.
Download the Wall Storage System Plan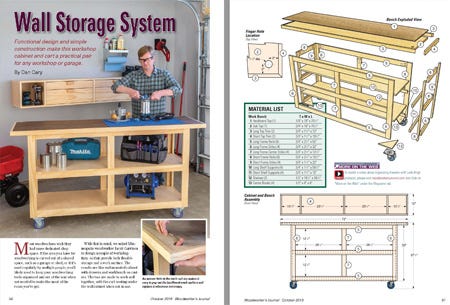 Workshop Bench and Wall Cabinet Materials