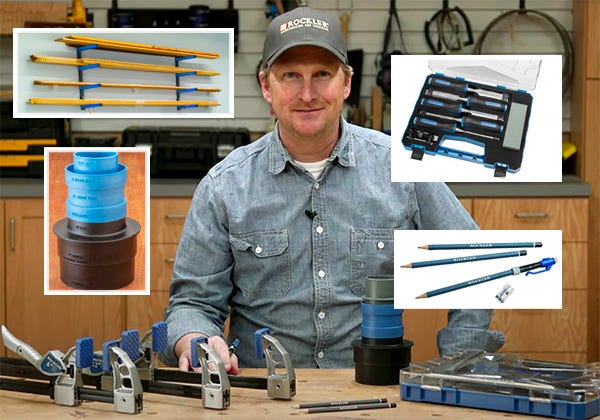 In this Rockler demonstration we'll show you five new tools that you might have missed. All five of these tools were introduced in the past six months, but they are from different tools categories. We're betting at least one of these tools will be something you'll want in your shop. Let's get started!
VIDEO: 5 New Tools You Might Have Missed
Featured in this Video

Cut through the chaos of lumber storage with our sturdy tiered Rockler Lumber Racks. Each shelf holds up to 110 pounds and offers just over 6'' of vertical space, minimizing the need to stack and unstack to find the piece you need. Of course, you can also use them to store long or unwieldy items like skis, ladders, sawhorses, long pipe clamps and much more.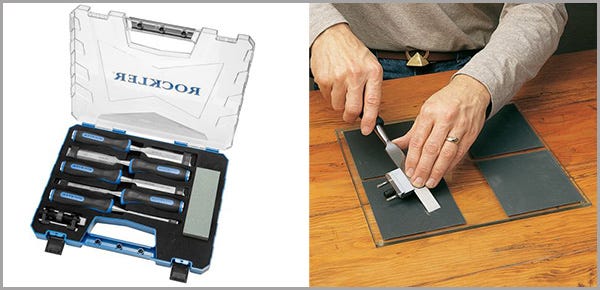 Bench chisels are required to stand up to plenty of hard knocks while also holding a sharp edge for both fine paring cuts and rough chopping cuts. Our new Chisel Set more than meets the requirements, thanks to chrome vanadium steel, which takes a keen edge, and robust through tangs and steel striking caps, which easily endure heavy chopping, even with a steel hammer. You can hone and polish your chisels to a razor edge with the Fine Sharpening System. It consists of the glass plate, honing guide, 25 soft plastic feet, and one Fine Paper Set that includes two each of 800, 1200, 1500, and 2000 grit, 4-1/2" x 11" Klingspor finest paper with "peel and stick" backing.

Fast, flexible and free of sticky residue, our Dust Right Stacking Dust Port Adapter Set lets you connect hoses up to 4'' in diameter to tool ports as small as 1-1/4'', plus a wide range of sizes in between. Both ends of each adapter are clearly inscribed with the compatible hose/fitting or the outside diameter. Use singly, or combine sets of two in five different ways for broad compatibility you won't find anywhere else. When not needed, stack 'em all up for convenient, compact storage.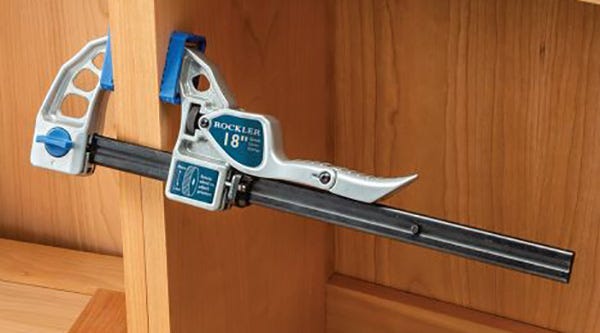 Our Rockler Quick-Lever Aluminum Clamps have a clamping mechanism that lines up with the bar for a slimmer profile, making them great for reaching into tight spaces where the bulky handle of a typical quick clamp would get in the way. Each features an adjustment knob that lets you dial in just the right amount of clamping force. Simply slide the jaws closed and squeeze the handles to lock it into place.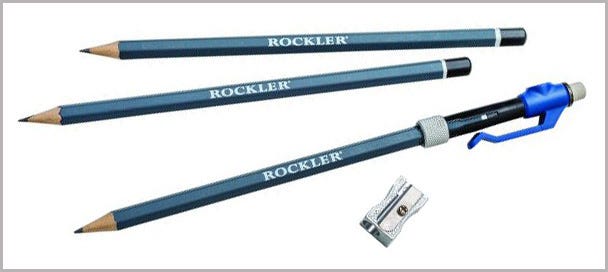 As woodworkers, we reach for our pencils just as often as our tape measures. So when the pencil gets lost, we do too. With the Rockler Magnetic Pencil Keeper Kit the search is over. Buy several, and keep pencils dotted around your shop in the places you use them most. Not only does the keeper cling to any ferrous metal surface, it also extends the length so you get more sharpenings out of each pencil. If you prefer to keep one in your shirt or apron pocket, the clip will hold it there.