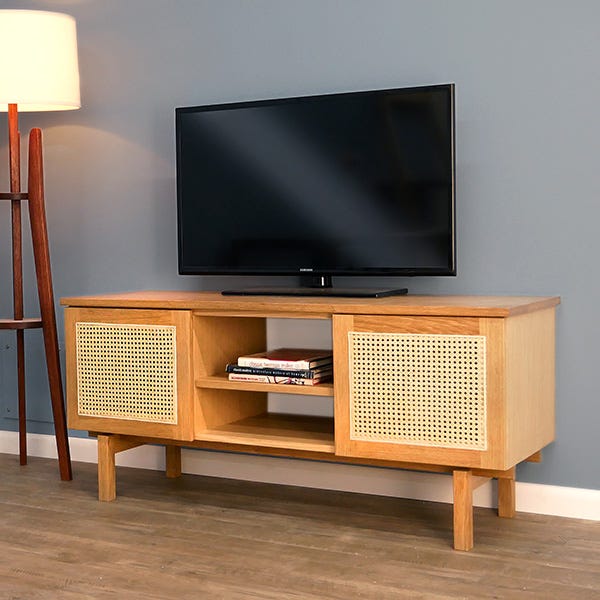 Cane webbing has been used in furniture making for centuries. Rattan cane is exceptionally durable, making it a good choice for heavy-duty applications, such as chair seats. Cane webbing can also be used as a panel material in doors or cabinet backs, adding an interesting texture to a project. In this case we used sheets of traditional cane weave as the door panels in this console cabinet.
This project also incorporates Beadlock floating tenons to join the base parts.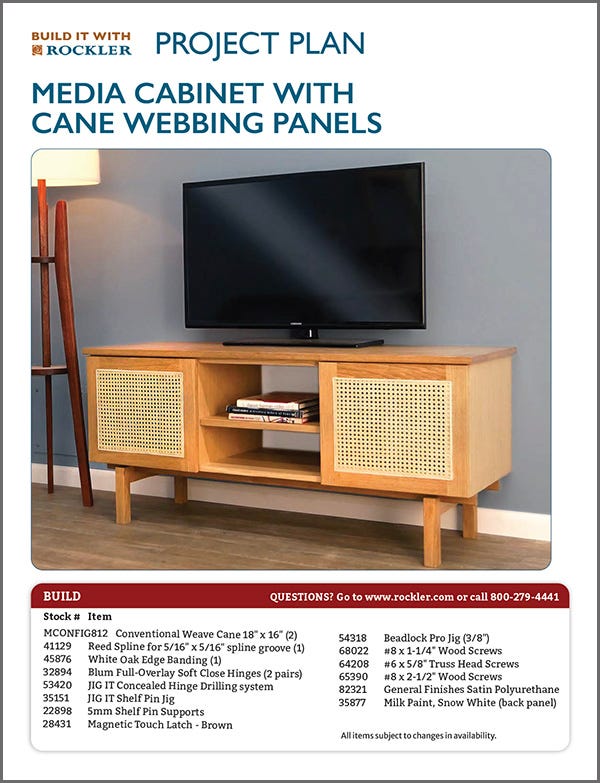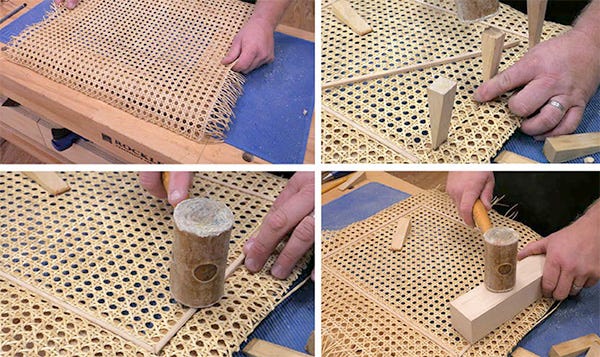 The cabinet features cane webbing door panels. The cane webbing soaked in water and then secured with reed spline that wedges the cane webbing into a channel that is cut around the door frame opening. The cane shrinks and tightens as it dries, leaving a panel that is as tight as a drum.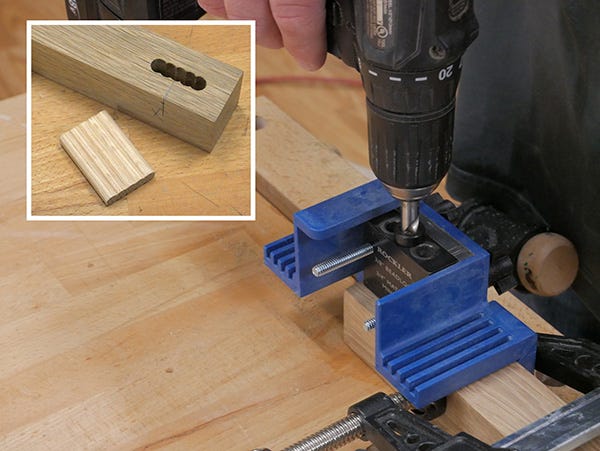 The base frame is assembled with Beadlock floating joinery. The Beadlock Pro Jig makes it easy to form the mortises.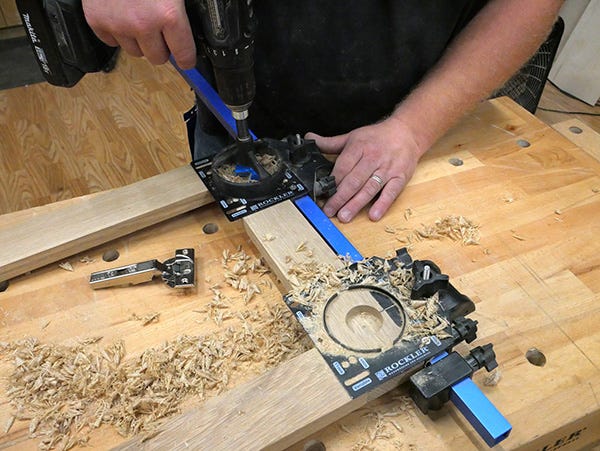 The doors are mounted on 110 degree soft-close hinges. The JIG IT® Deluxe Concealed Hinge Drilling System makes it easy to locate and bore the hinge mortises.