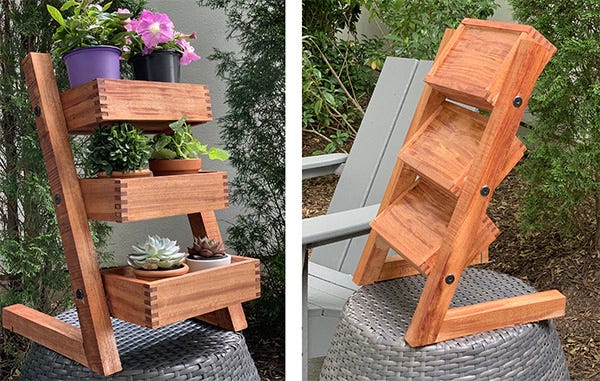 This three tiered planter stand project is great for kitchen countertops or balconies. It's small footprint and folding capabilities allow for easy storage when not in use. The stand is made entirely from African Mahogany which is naturally resistant decay and infestations.
Each of the three boxes uses less than three feet of lumber with a dado near the bottom to accept the ¼" piece of the same species. Joined together with box joints that will ensure strength and integrity for years to come.
A nice coat of Tung oil brings out the grain pattern and gives the mahogany a rich natural hue as well as protect it from the harsh seasonal elements.

Project design and plan by Char Miller-King from The Wooden Maven.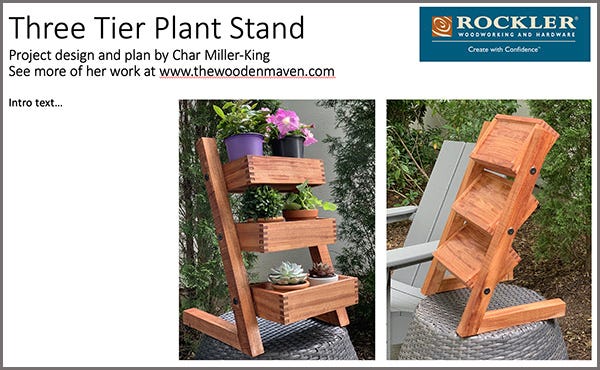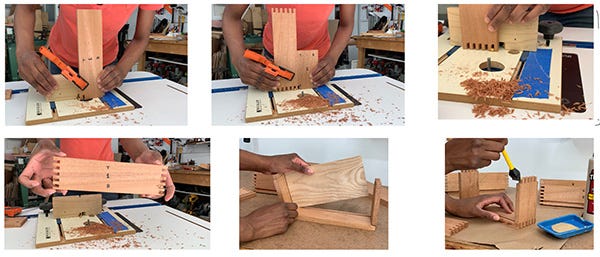 This project was designed and built by Char Miller-King from The Wooden Maven. You can find more of Char's work at:
www.thewoodenmaven.com.