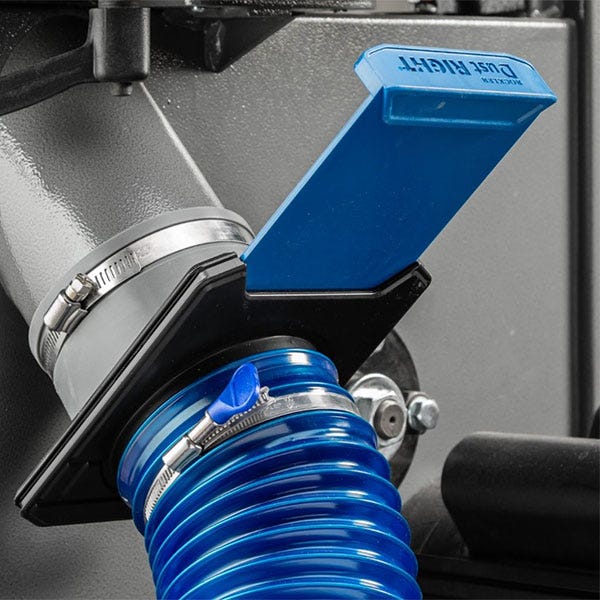 Basic Dust Collection System Layout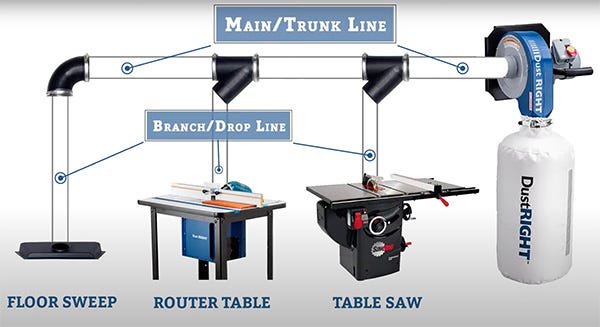 Dust collection systems that run to multiple tools typically feature a main line, often called the trunk line, that runs from the dust collector and secondary lines, often called branch lines or drops, that run to each tool.
VIDEO: Why and Where to Install Dust Collection Blast Gates
Why Install Blast Gates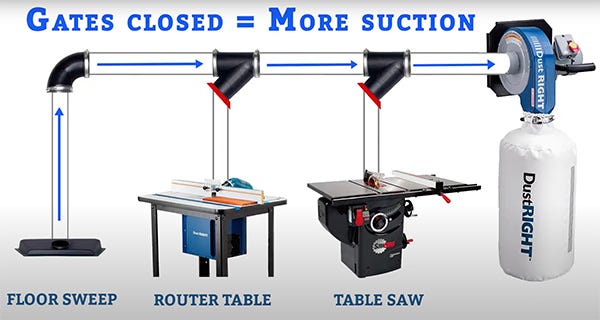 Blast gates cut off the suction to tools that are not in use, focusing the dust collection suction on the tool that is being used.
Dust Collection Blast Gate Options
Tool Port Blast Gates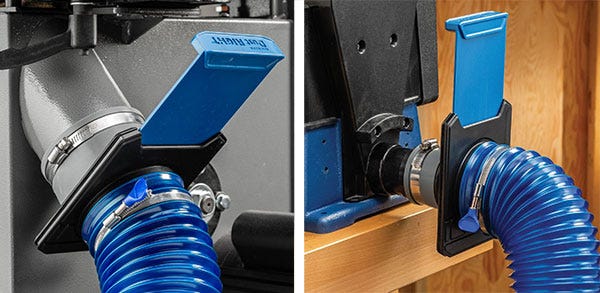 The Dust Right Tool Blast Gates let you control the flow of air and dust where it matters most: at the tool. Just reach down and open the gate—it couldn't be simpler. Buy one for every tool you have for optimal efficiency. By closing gates when you're done with lesser used tools, you can maximize the vacuum in your system. These two Tool Blast Gates feature a flexible end that conforms to the slight variations of either a 4" OD tool port (left) or a 2-1/2" OD tool port (right). The rigid end of both ports accepts standard 4'' ID hose.
Video: New Tool Port Blast Gates
Dust Line Blast Gates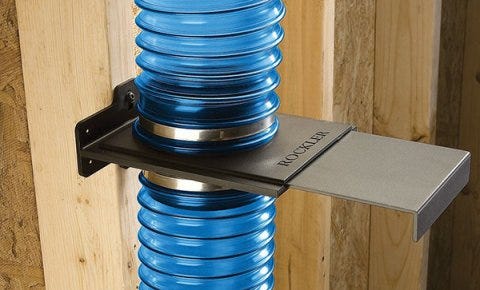 The standard Rockler StableGate Blast Gatesare available in 4"- and 2-1/2"-diameters. The StableGate features a built in bracket for mounting directly to a wall or work bench.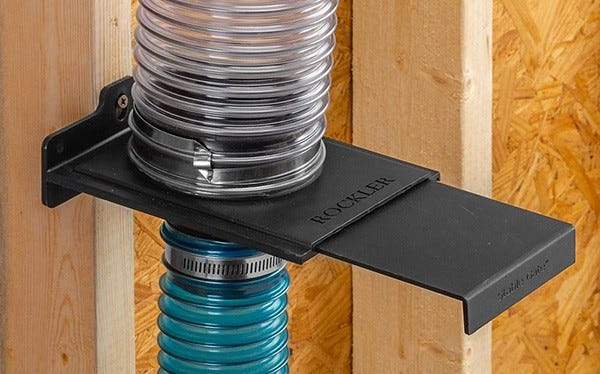 The 4" to 2-1/2" Transition StableGate features a built in bracket for mounting directly to a wall or work bench.

The Rockler Metal Blast Gates feature heavy-duty construction that is longer lasting and less likely to jam than plastic blast gates. These gates can be mounted to the wall using Rockler Blast Gate Brackets.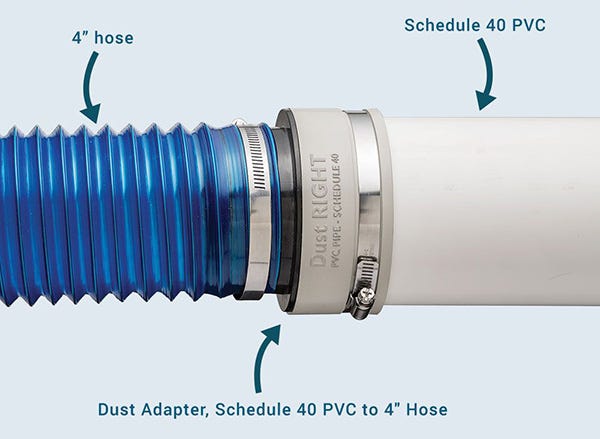 The large end of this Rockler Schedule 40 PVC to 4" Adapter fits around Schedule 40 PVC pipe, while the smaller end fits inside a standard 4'' dust hose. A hose clamp is included for easy connection of the PVC end.