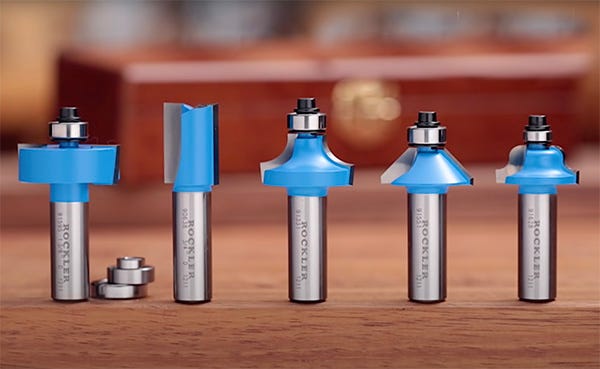 What are the first router bits you should purchase to use with your router? The router is one of the most useful and versatile woodworking tools in any shop. Of course it's not much good without router bits. And if you're new to routing, the hundreds of options can be confusing. How do you choose? Here's what you need to know to choose the best router bits for your woodworking projects.
You don't need drawers full of different router bit profiles to get most projects done. Instead, buy different router bit profiles only as you need them. The most commonly used router bit profiles for most woodworkers include straight or spiral bits, roundover bits, cove bits, 45° chamfer bits, rabbeting bits with various sizes of bearings and flush-trim and pattern bits. Quality bits last a long time, and choosing carefully will help you explore your router's rich potential affordably.
VIDEO: The Best Router Bits for a Beginning Woodworking
In this video the most common types of router bits are explained for the beginning woodworker. The Rockler router bits highlighted in this video include: Straight, Rabbeting, Round Over, Flush Trim, Roman Ogee, Chamfer, and Undersized Plywood Bits.
Top 5 Router Bit Profile Categories