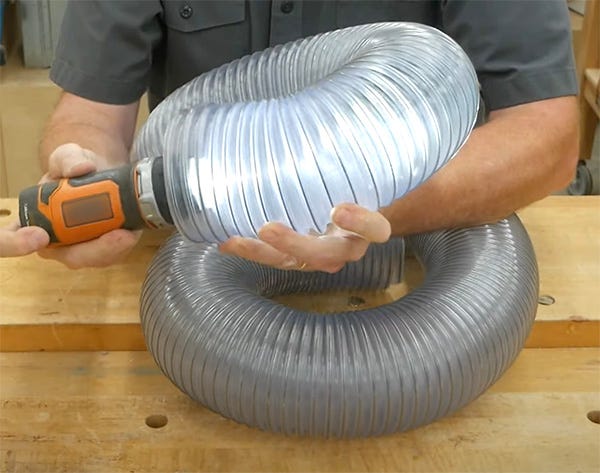 The woodworking dust collection hose you use depends on the tool you are using, the type of dust collector you are using and the distance between the tool and dust collector. In this Rockler demo we will focus on the different options available when you are setting up a dust collection system with 4"-dia. dust hose and fittings.
Rockler 4"-dia. Dust Hose Options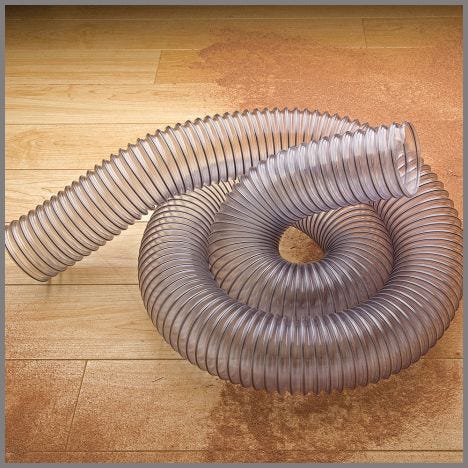 Clear Flexible Hose
The Clear Flexible Dust Collection hose is ideal for any work shop. The extreme flexibility allows you to easily position the dust collection hose exactly where you want it.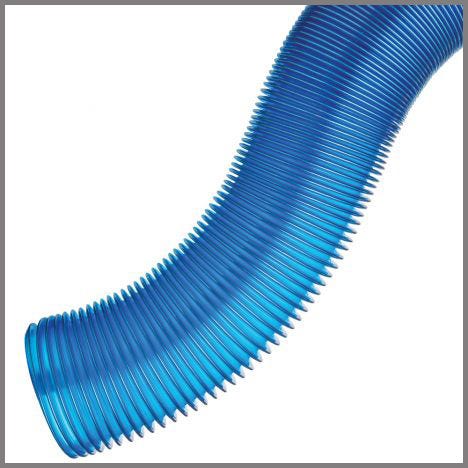 4'' Dia. Dust Right® Hose
Incredibly stretchy 4'' dust hose reaches to the far corners of your work space, then collapses into a compact stack for storage.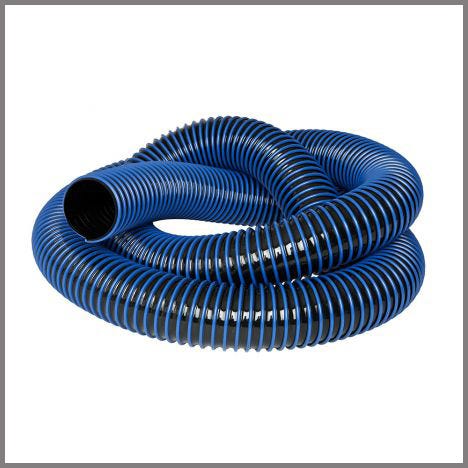 Dust Right® 4'' Anti-Static Dust Hose
Anti-static material dissipates static, helping to prevent painful shocks.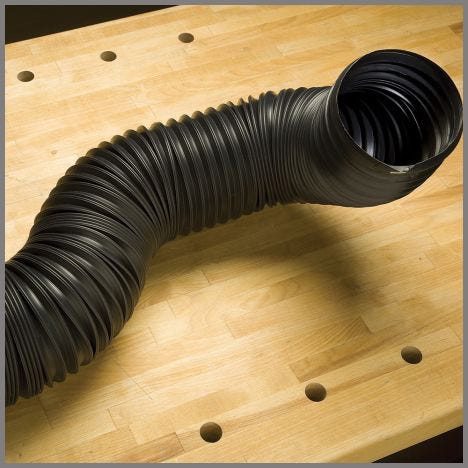 Rockler FlexForm™ Dust Collection Hose - 4'' Diameter
Twists, bends, expands, and collapses to desired shape.
Learn More About Rockler's 4"-dia. Dust Collection Accessories