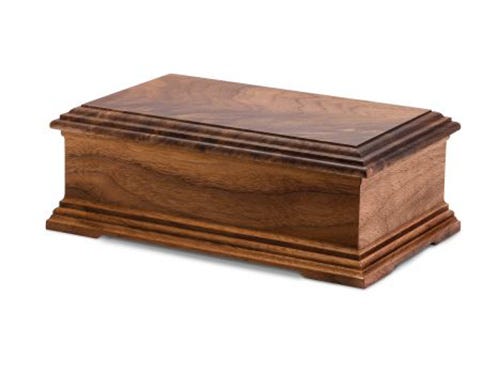 At Rockler, we spend a good share of our time talking with experienced woodworkers, helping them expand their tool collection and bag of tricks. But we have an equal interest in helping aspiring woodworkers get going.
If you're interested in woodworking, but are short on tools, time and free space, one of the best ways to get your feet wet is to put together a kit with pre-made parts. Rockler offers a number of woodworking kits, some of which take care of everything except the final assembly and finishing. The jewelry/music box pictured above, for example, is available in a kit that can be easily completed in few hours using nothing more than an inexpensive band clamp, sandpaper, wood glue, a screw driver, and a few finishing supplies.
Even a simple project like this offers valuable beginning woodworking lessens: You'll get a feel for how parts fit together, how much glue to use for a glue-up, how to work quickly and carefully and how to finish-sand a project. It also offers an introduction to one of woodworking's more challenging areas: finishing. Whether you choose an easy solution - such as a few coats of Rockler's nearly foolproof WunderCote - or a more demanding hand-rubbed technique, you'll get a valuable first course in the art of protecting and beautifying wood.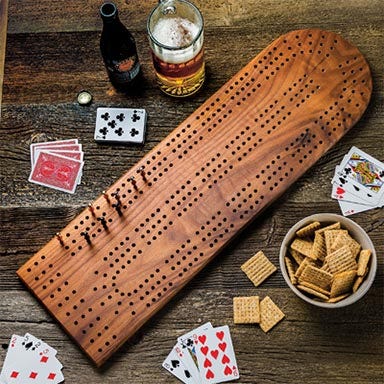 If that sounds too easy, a project that requires more woodworking processes but doesn't have numerous or complicated parts is a good place to start. Game boards, an ever-popular choice, typically fall into that category. Rockler's Cribbage Template and Self-Centering Drill Bit offer a slightly more hands-on woodworking experience and an opportunity to make a great-looking board for this hugely popular classic card game.
Woodworking is a pastime that you can take as far as you want. That's one of its best qualities. There are always new horizons: new skills to master, new tools to acquire, bigger shops, more complicated projects and so on.  The point we want to stress here is that success is readily available at every point on the learning curve. Even if you're starting at the very beginning, you don't have to spend months shelling out big bucks for expensive tools, arduously learning skills and making piles of sawdust while you're waiting to "get there". With only a modest investment of time and money, there are plenty of great projects that you can start making right away.