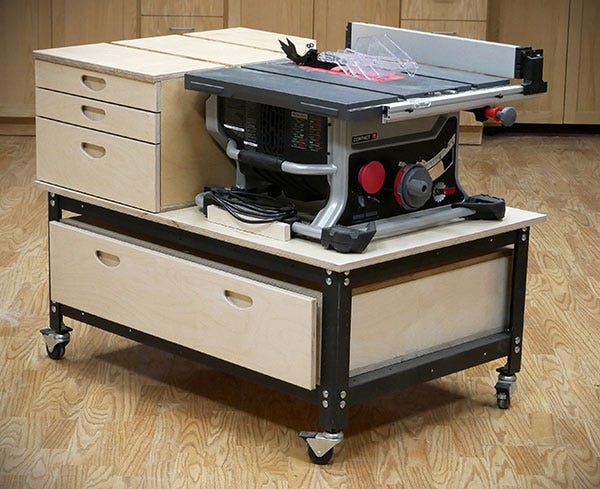 Benchtop table saws offer the function of a full-size table saw in a compact package that is easy to transport and store. This benchtop table saw stand is a great addition to a small shop with an benchtop table saw. It offers a lot of benefits. First, installing an outfeed table (or in this case, outfeed cabinet) behind the saw provides additional support and safety when you're cutting long workpieces. Second, you gain additional storage for the saw's accessories, jigs and other tools. Third, it brings the saw up to a comfortable (and safer) working height. Finally, the casters make it easy to roll out of the way when you need the floor space in your small shop or garage.

The dimensions of the stand featured in this plan are based on the SawStop 10'' Compact Table Saw (CTS-120A60). You can easily modify the plan to suit any other benchtop table saw.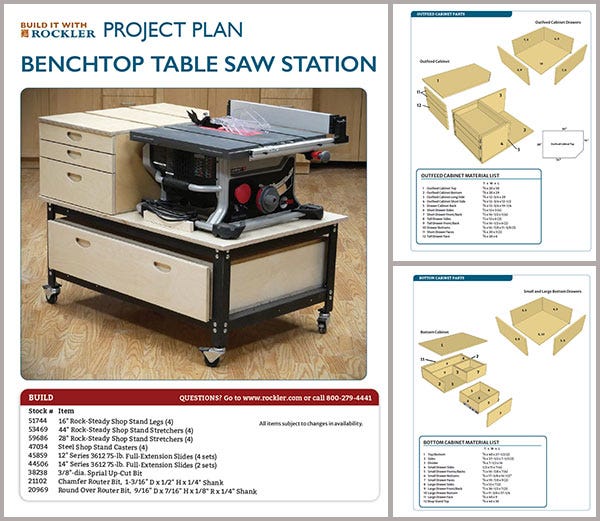 One top corner of the outfeed cabinet is cut away to provide easier access to the table saw dust port. The Outfeed cabinet also has no back panel behind the saw to allow room for the dust hose to move when the saw is tilted for bevel cuts.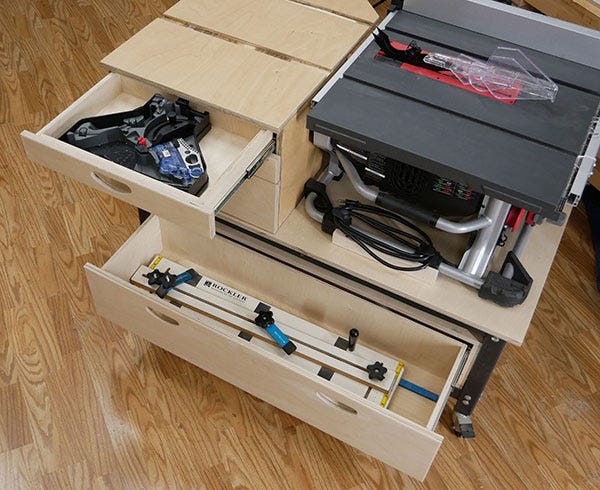 This benchtop table saw work station features six drawers that will add storage and organization to your shop. the top drawer in the outfeed cabinet is the perfect size to hole the removable tool and accessories case that is included with the SawStop 10'' Compact Table Saw (CTS-120A60).
More Free Tool Station Project Plans
The Rockler Rock-Steady Shop Stand Kits make the perfect platform to support your work tables or custom tool work stations.