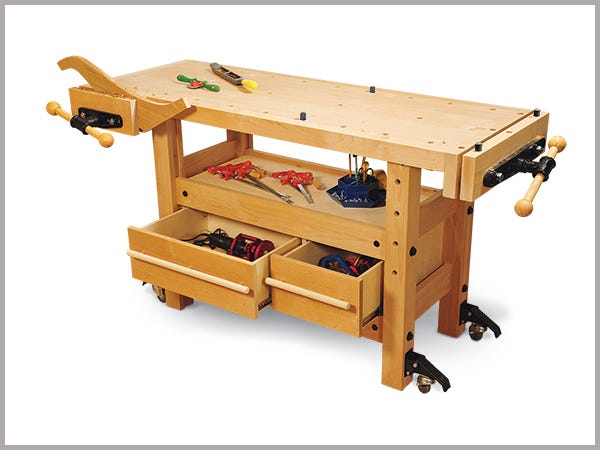 This woodworking workbench project plan combines some elements of traditional workbenches, typically intended for use with hand tools, with features that better support the work style of most contemporary woodworkers, who work with a combination of hand and portable power tools. This workbench plan features both a front vise and an end vise. The End Vise, which is the full width of the bench top, has holes for Bench Dogs and is used in conjunction with a series of dog holes. Bench dogs and other hold-down accessories help clamp parts to the bench surface. This rock solid workbench is assembled with Heavy-Duty Cross Dowels and Bolts.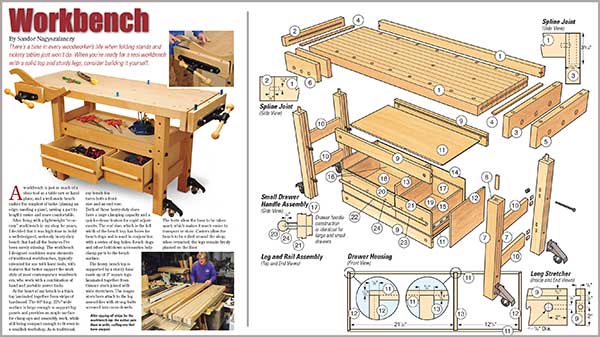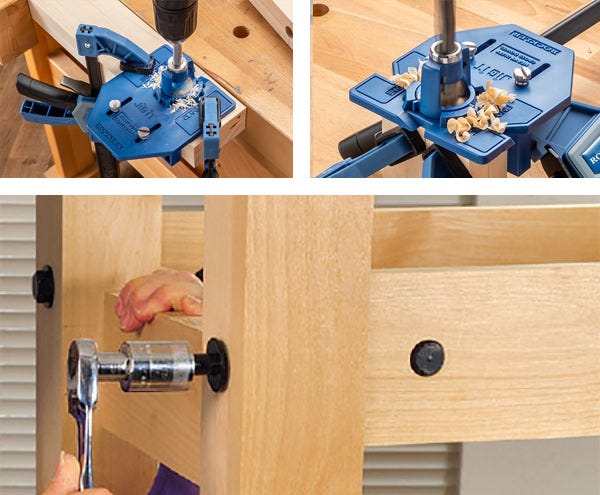 The longer stretchers attach to the leg assemblies with Heavy-Duty Cross Dowels and Bolts. The bolts allow the base to be taken apart, which makes it much easier to transport or store. Use the Rockler Heavy-Duty Cross Dowel Drilling Jig to drill the holes needed for the hardware. Not only will the holes be straight and square, they'll also be properly located so that the hardware cinches up tight for a stable frame.

This workbench features both a Quick-Release Front Vise (left) and a Quick-Release End Vise (right). The End Vise extends the full width of the bench top and features holes for Bench Dogs.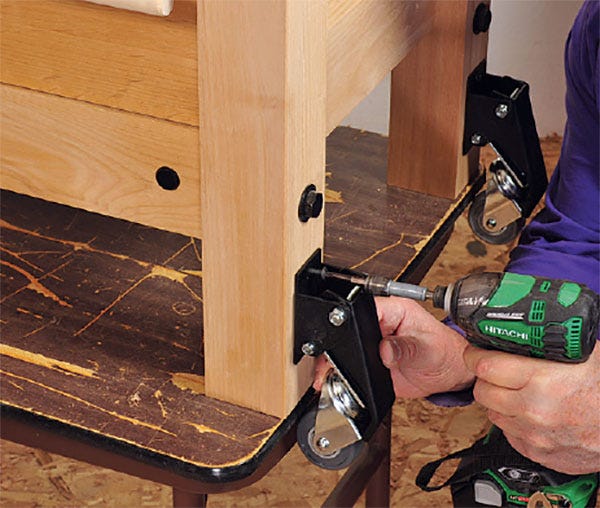 Retractable casters screwed to the legs leave the bench firmly planted during work, yet make it easy to move it whenever necessary.