Poured resin, mixed with a cornucopia of different colorant options, can make a variety of small projects more eye-catching and exciting! With five new types of reusable casting molds from Rockler, you can pour custom epoxy resin blanks for turning pens, utensil handles or wearable rings as well as creating dynamic drink coasters and knife scales.
Each mold option is made of flexible gray silicone so the resin blank is easy to extract after it cures. Excess resin will peel off the matte exterior, while a high-gloss interior leaves a smooth finish on the casting. Outer ribbing helps the molds retain their shape during use.

The Pen Blank Casting Mold includes cavities for pouring two 3/4" x 3/4" x 7" blanks. Eight blue stoppers, also made of silicone, each have a pair of conical faces to capture and center brass pen tubes inside the resin blanks. This feature makes it unnecessary to drill the blanks before turning, because the tubes are already cast in place!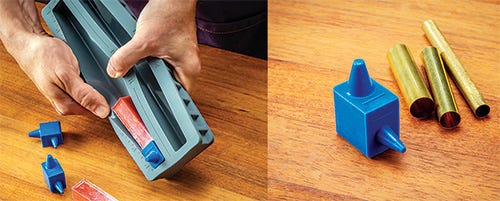 The cones will accept tube sizes from 0.175" to 0.5" in diameter, up to 7" long, and they can be adjusted within the mold to suit different pen blank lengths. Or use the flat side of the stoppers to pour blanks without tubes.

The Handle Blank Casting Mold also includes a single blue stopper with a dot that marks the center of the resin blank for mounting it accurately between lathe centers.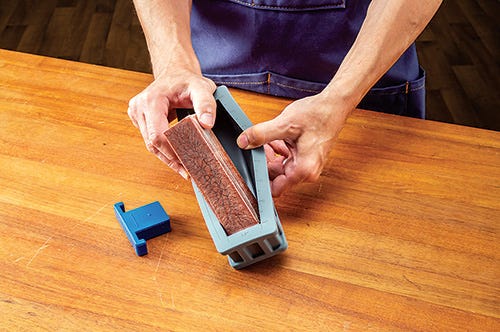 This mold enables pours up to 1-1/2" x 1-1/2" x 7" long — or make shorter blanks, depending on where you position the stopper.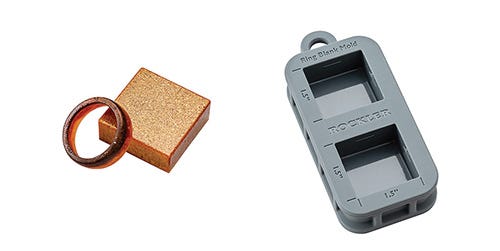 You can also turn custom-colored rings you've poured from resin using the Ring Blank Casting Mold. Its cavity measures 1/2" deep x 1-1/2" wide x 1-1/2" long, and the mold includes a handy hang hole for convenient storage.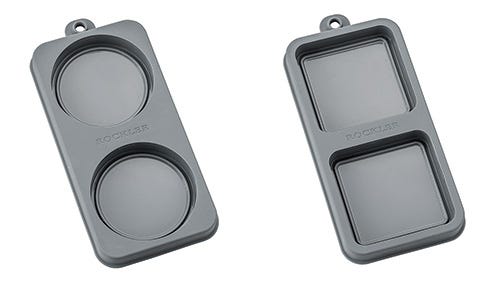 Or consider pouring one-of-a-kind drink coasters with two Coaster Casting Mold options. These resin coasters can be poured to 1/2" or 3/4" thick and have a groove around their top edge to capture drips and condensation.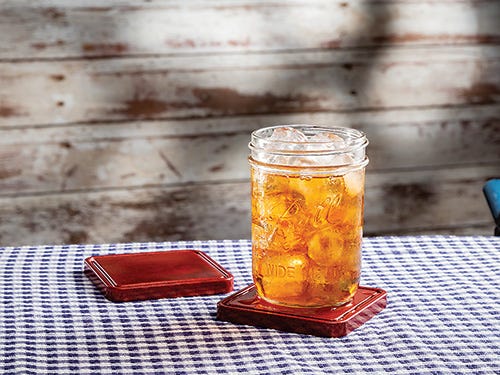 The round coasters measure 4" in diameter, and the square coasters are 4" x 4".

Scales for knives don't have to be made of wood if you use a Knife Scale Casting Mold.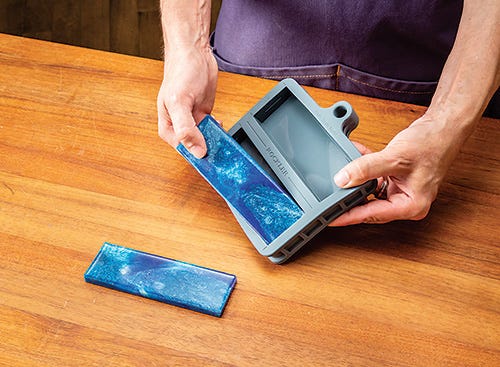 It has two cavities for pouring 2" x 6" scales up to 3/8" thick, plus a hang hole for storage.