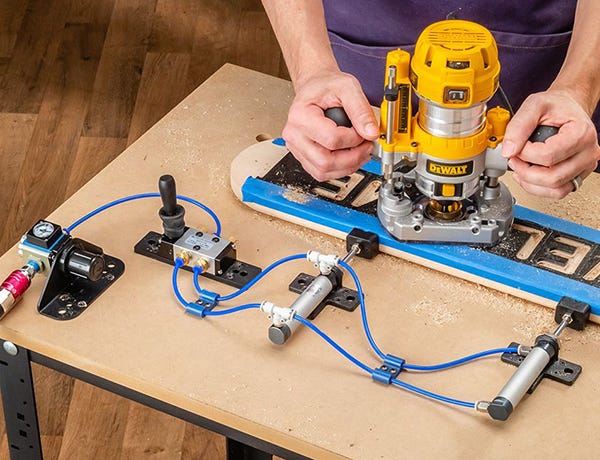 If you build woodworking projects that require repetitive clamping, then the Rockler Pneumatic Clamping System will save you time and might also improve your results. This clamping system applies instant pressure with the flip of a switch. Their speed makes them ideal for repetitive clamping tasks, such as for face frame assembly, and as hold-downs or push clamps for drill presses and CNC tables. The clamps slide into standard T-track for easy adjustability, and they can also be screwed down for more permanent clamping fixtures.
VIDEO: Improve Your Workflow with the Pneumatic Clamping System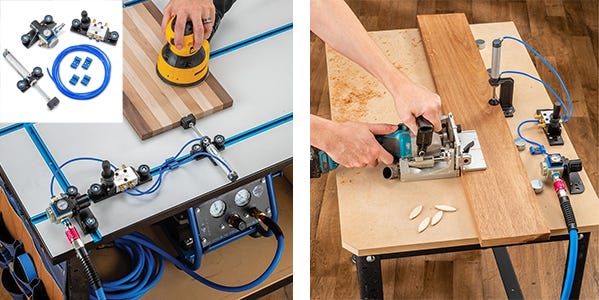 Rockler makes ordering easy with your choice of two all-in-one Starter Kits that include all the components you need for either a single horizontal (left) or single vertical (right) clamping system. You can then easily add additional clamps (up to 4 per regulator) by purchasing vertical or horizontal Expansion Kits (both types can use the same regulator and switch, at the same time).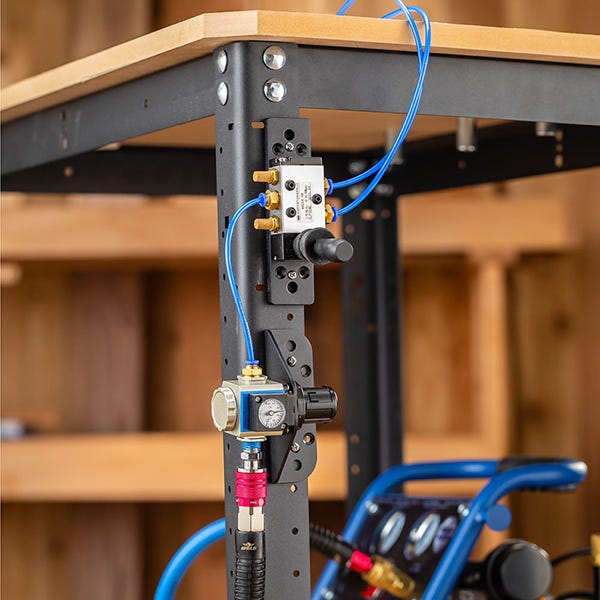 Regulator and switch brackets mount to T-Track or solid surface, as well as to Rockler Rockler Rock-Steady Shop Stand legs with 32mm-spaced holes.