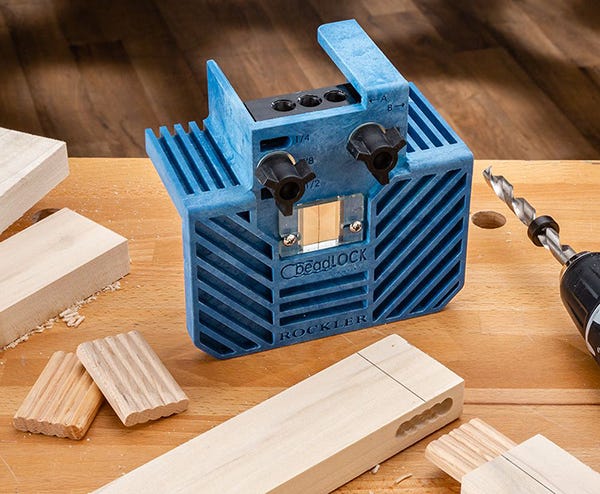 In this week's Rockler demo, you'll learn how the new Beadlock Pro Jig makes it easy to create floating tenons when you're building furniture. The Beadlock system creates incredibly strong, totally concealed joints with only your hand drill. Just pop the included drilling guide into the jig in the ''A'' position to locate the initial holes, then slide it to the ''B'' position to drill the overlapping holes.
VIDEO: How to Create Floating Tenon Joints with the Beadlock Pro Jig
Beadlock Joinery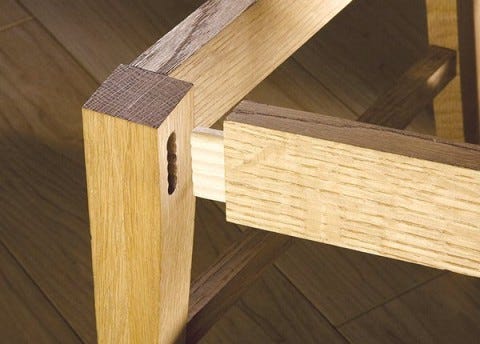 The Beadlock® joinery system allows you to create joints with mortise and tenon strength without the need for large, expensive machinery. The flutes on the tenon stock increase the amount of precious glue surface and also prevent the joint from racking.
Beadlock Jig System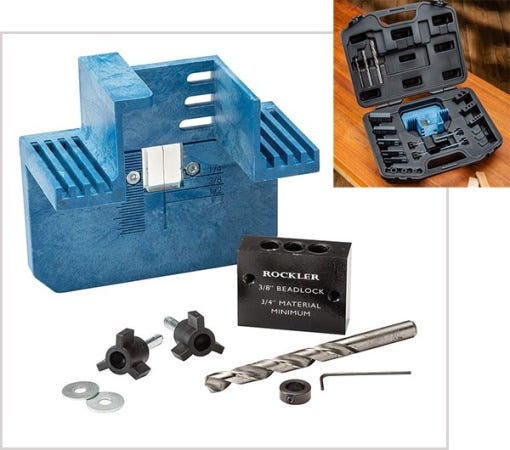 The Beadlock Pro Jig Kit includes a 3/8'' Beadlock® drill guide, 3/8'' drill bit, 3/8'' stop collar and a molded plastic case with added space for the optional Drill Guide Kits.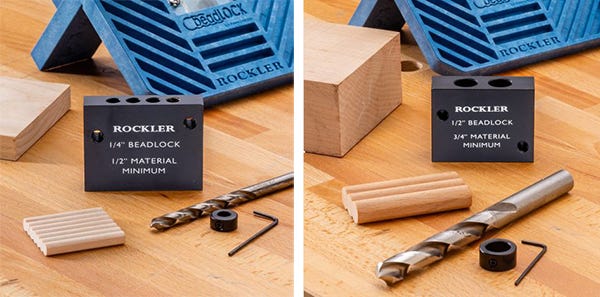 The Drill Guide Kits The are also available in 1/4'' and 1/2'' sizes, each with a guide block, drill bit and stop collar.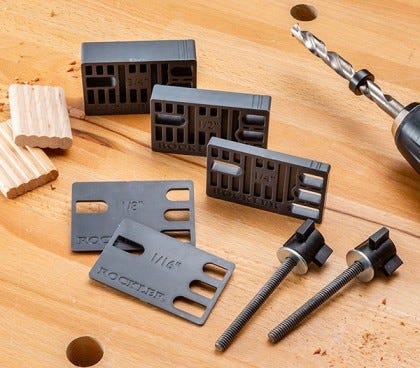 This Beadlock Spacer Kit lets you center mortises on sturdy posts up to 4-1/8'' thick. It also lets you drill the mortise off center, perfect for mortising table legs to accept an apron rail, as one example. Includes one each of five different spacers: 1/16'', 1/8'', 1/4'', 1/2'' and 3/4''.
Beadlock Tenons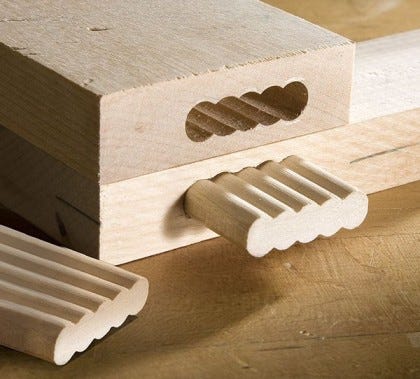 Beadlock Tenon Stock is specially designed for our Beadlock® Loose Tenon Joinery System. This tenon stock is available in three diameters and in precut lengths of 1-1/2", 2", 2-1/2". For those who prefer to cut their own, we still have one-foot lengths as well.