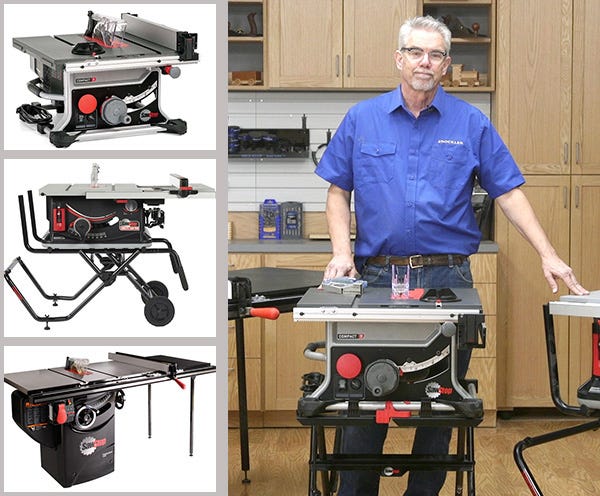 SawStop Table Saws are well known for their innovative blade brake safety technology. This table saw safety solution is available in all of their table saws. The best saw for your shop depends on the types of woodworking projects you make and where you do your woodworking. This demo will walk you through the benefits of three of the bestselling SawStop Table Saws.
Video: Benefits of Three Bestselling SawStop Table Saws

The most compact, portable table saw offering from SawStop. The SawStop 10" Compact Table Saw (CTS) features SawStop's legendary safety brake. It's a great fit for contractors and homeowners looking for a safe, mobile table saw that can be easily transported and tucked away when not needed. Like other SawStop saws, the safety system stops the spinning blade on contact with skin and drops it below the table in less than 5 milliseconds. It's packed with features, power, precision, safety and a surprising 24-1/2'' of rip capacity. The rack and pinion fence stays dead square, the tilt and blade height adjustments are easy to operate, and all included accessories store securely on the saw itself.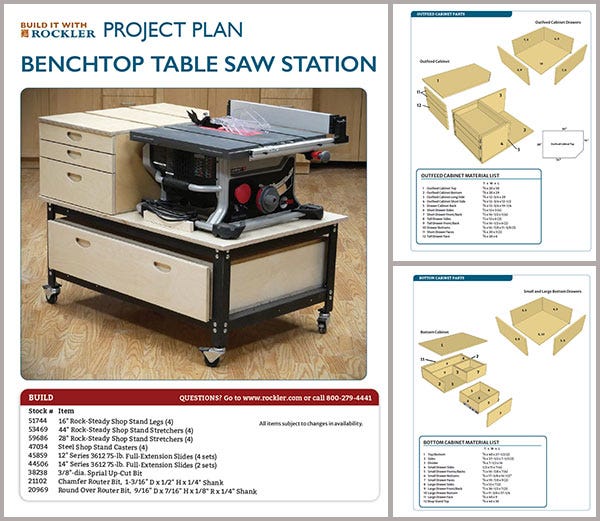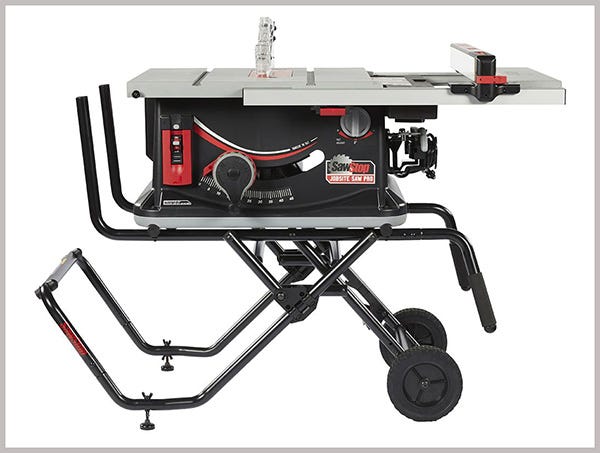 Now featuring dual dust ports, a bigger table and a new high/low fence feature, the SawStop 10'' Jobsite Saw PRO packs all of the safety of SawStop's revolutionary blade brake into a compact, portable table saw. Easily stowed against the wall when not in use, it makes an excellent table saw for small garage shops where a compact footprint and easy portability are essential. But despite its compact size, it is capable of ripping a 4' sheet of plywood in half. It features a pedal-actuated folding stand—just step on the pedal and it unfolds from a compact vertical storage position to cutting mode. In transport mode, the stand becomes a dolly with 8'' wheels that allow you to easily roll it across the shop, or up ramps and staircases. The Jobsite Saw PRO comes standard with a dust port in the blade guard, meaning you get incredibly efficient dust collection both above and below the blade. A larger table with 2'' of additional depth means more stability, and the new low fence clips on without tools to allow cutting of thin materials. The cleverly-designed table extension rides on rails that slide out for a maximum rip cut of 25-1/2'' right of the blade, while the smooth-sliding T-square fence ensures precise cuts and excellent parallelism with the blade.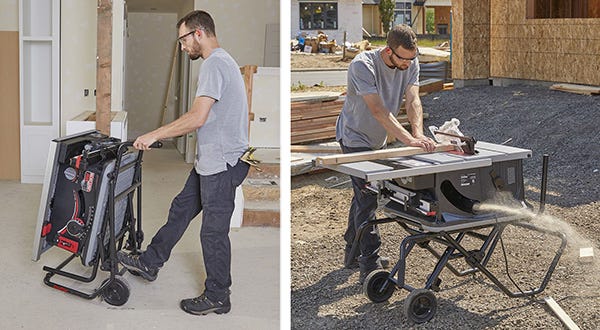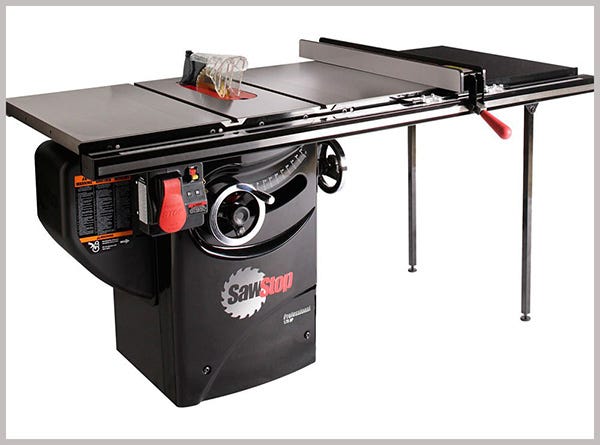 The SawStop 1.75 HP Professional Table Saw is engineered to fit the unique demands of the avid hobbyist in a home setting. Delivering the peerless fit and finish of the Professional Cabinet Saw, this saw's 110V power and optimized footprint make it ideal for the many challenges of a home shop. With SawStop®'s legendary safety system, uncompromising quality and industry-leading dust collection, the 110V Professional Cabinet Saw is engineered to be the cornerstone of a high-end home shop.