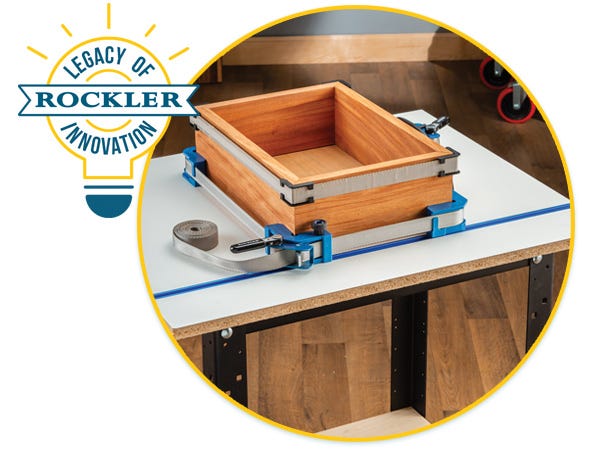 Considering the wide variety of Rockler T-Track accessories available, the utility of the Rockler T-Track Table Top is virtually limitless. Clamp objects at the edge of the table, in the center of the table and anywhere in between for fast, stable sawing, sanding, routing or assembly. Use it with any of our many T-Track Hold Downs, or with our Bench Cookie Work Grippers and the Bench Cookie T-Track Risers .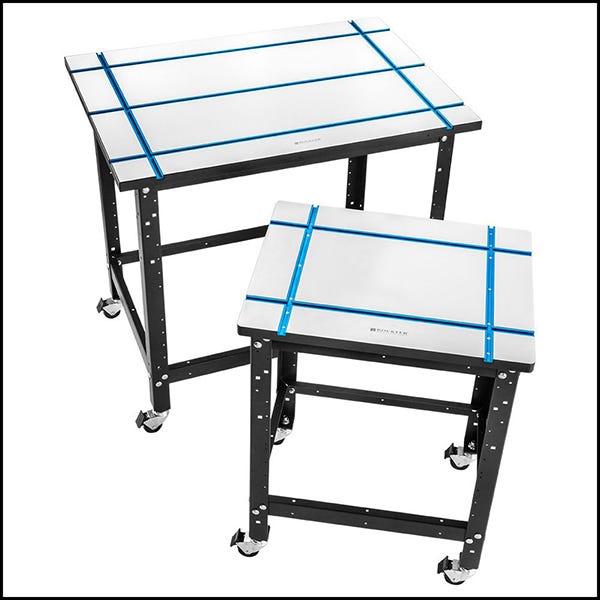 The versatile 28" x 40" T-Track Table gives you plenty of work space for fast, stable sawing, sanding, routing or assembly.The 20" x 26" T-Track Table is a more compact version that gives you all the function of the larger T-Track Table wherever space is limited.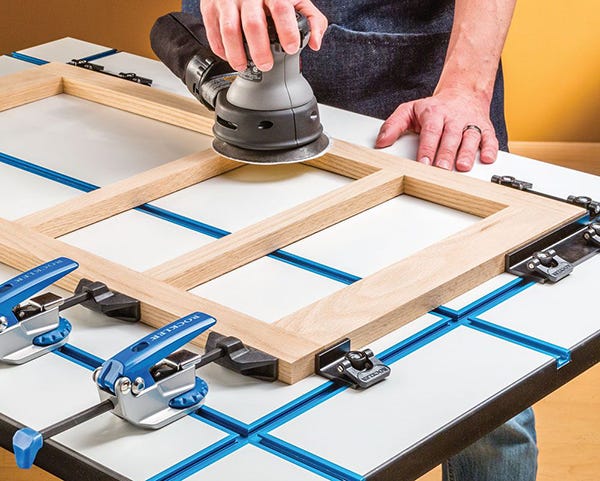 The Auto-Lock T-Track Clamp features auto-adjust clamping pressure that makes securing your work as fast and easy as flipping a switch, regardless of the size of your workpiece. Choose from multiple T-track Stops to hold the workpiece in place against the clamping pressure.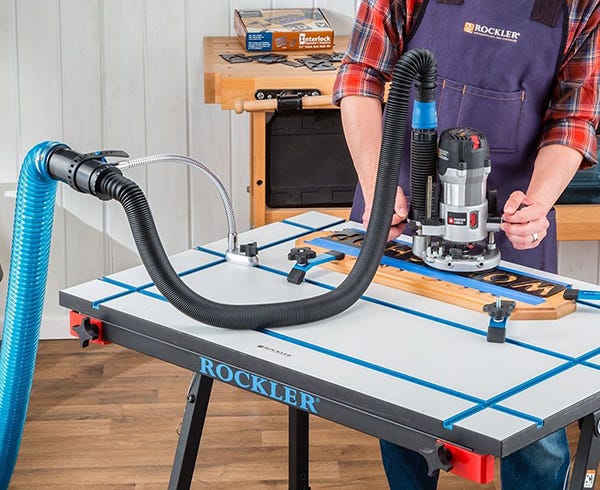 T-Track Hold Down Clamps feature non-marring rubber tips that are ideal for securing soft woods, pre-finished panels, or anything that's already been prep sanded. The rubber clamp faces also help to grip the workpiece for better safety and accuracy. In addition, they have a wide aluminum body, allowing for maximum tension. Additional T-Track accessories, such as the T-Track Flex-Hold Arm, can be installed to support dust hoses or power cords.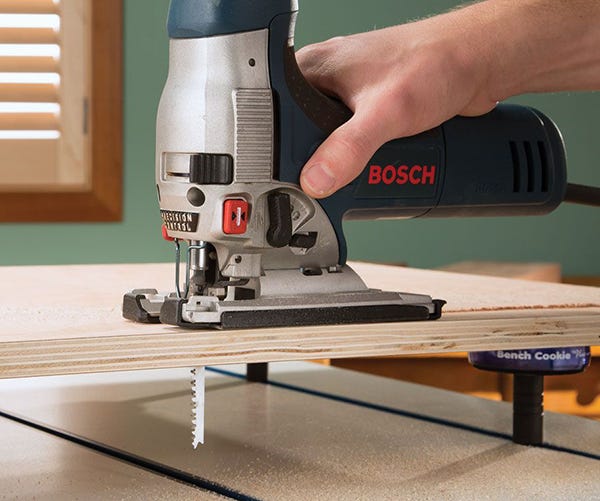 Elevate your work with Bench Cookie T-Track Risers. The Risers slide conveniently into your T-track to provide a set of four elevated posts for your Bench Cookie® Plus or Bench Cookie® Connect Work Grippers (sold separately). Not only do you get a no-slip, no-mar work surface that is fixed firmly in place, but the additional height creates space for saw blades and router bits beneath the workpiece.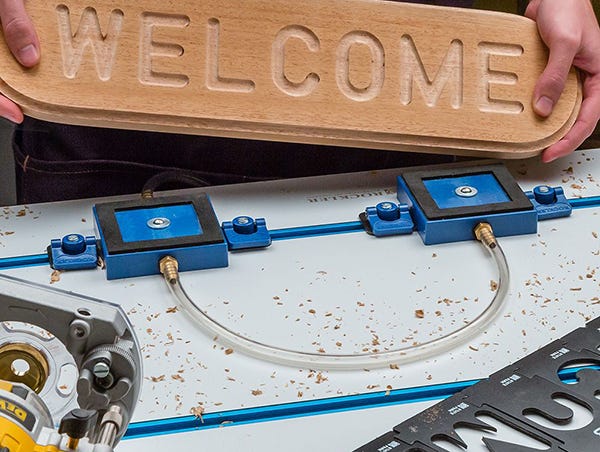 Another useful t-track accessory is the Vacuum Clamp Pod Kit. The vacuum pods can be locked into the T-Track channel and secure your workpiece from the bottom side, eliminating the need for traditional clamps that get in the way of sanding, routing and planing. Works on nearly any workpiece with at least one flat face, as small as about 4'' square.