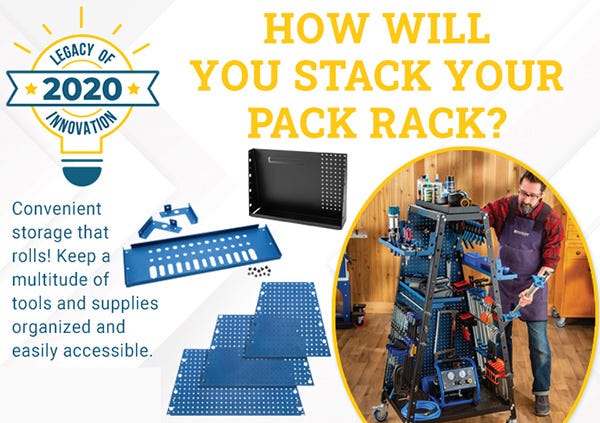 Rolling clamps around your shop is just the tip of the iceberg when it comes to uses for the Rockler® Pack Rack® Plus. With vast amounts of interior space and a few simple add-ons, it also accommodates a huge variety of tools and supplies. Best of all, it smoothly rolls wherever you need it most, keeping everything you need close at hand and neatly organized.
VIDEO: Check Out the Pack Rack Clamp and Tool Storage System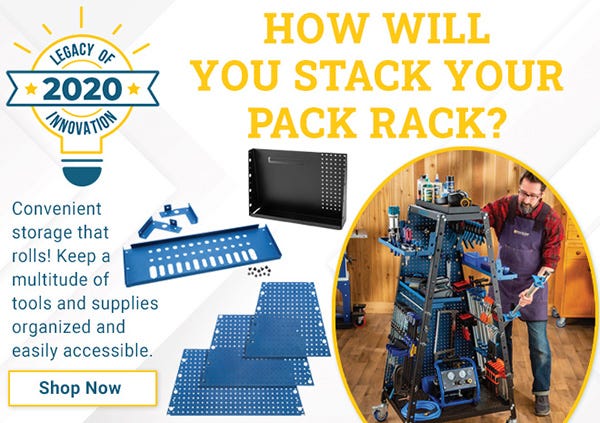 Customize the Pack Rack to Suit Your Shop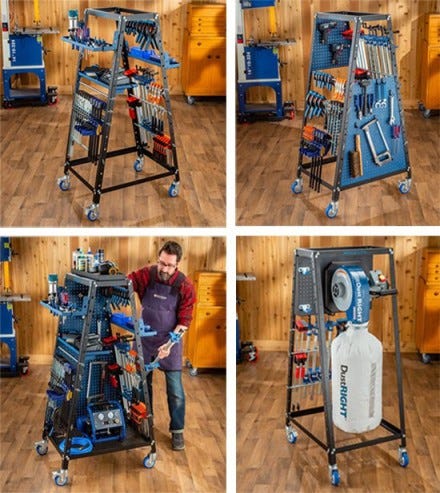 The Rockler Pack Rack Plus, Clamp and Tool Storage System can be customized to suit your workshop storage needs. Use the Shelf Hooks (#20873, sold separately) to make your own wooden shelves, or buy any of our optional Trays for neat organization of small items like hand tools, glue, hardware, router bits and drill bits. Store your compressor and other bulky items on the Steel Bottom Shelf (#58463, sold separately). You can even suspend the Dust Right 650 cfm Wall-Mount Dust Collector on the inside with our Dust Collector Bracket (#57354, sold separately). To determine the best sequence of templates for your specific message.